INTRODUCTION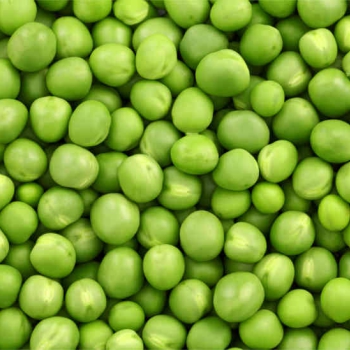 - Green peas, often known as "garden peas," are tiny, spherical seeds that sprout from the Pisum sativum plant's pods.
- Green peas are not really vegetables. They belong to the legume family, which includes plants that produce pods containing seeds.
- Legumes include lentils, chickpeas, beans, and peanuts. Green peas, like potatoes, maize, and squash, are considered starchy vegetables because they are abundant in complex carbohydrates called starches.
- Snap peas and snow peas are two more popular kinds that, due to their similar look, are sometimes mistaken with green peas. Their flavour and vitamin content, however, varies somewhat.
- Green peas are one of the greatest plant-based sources of protein, which, together with their high fibre content, is one of the reasons they are so full.
REQUIREMENTS
soil               :    loamy soil
temprature  :   15-20 degree C
pH               :    6-7.5
climate       :     colder
rainfall        :     400-500 mm
duration      :     2- 3 months
IRRIGATION
- Plough one to two times to get a good seed bed.
-Take 2-3 harrowing sessions in addition to ploughing, and plank after each ploughing operation.
-To minimise soil waterlogging, the field should be level.
- Before planting the crop, provide pre-sowing irrigation to aid in crop germination.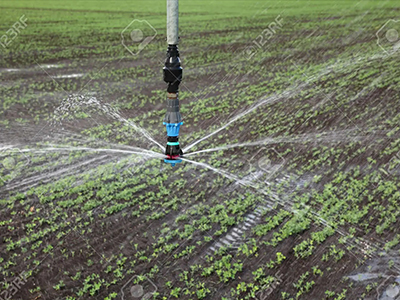 SOIL TREATMENT:
Use Bhoomi power, Powerplant Premium, and a precautionary Root guard to treat your soil by giving it complete nutrition.
BHOOMI POWER

4KG/ACRE

 POWER PLANT PREMIUM

1 LITRE/ ACRE   

ROOT GUARD

2 KG/ACRE
CULTIVATION
Field preparation: 
After the kharif crop harvest, ploughing and harrowing are necessary. To minimise water logging issues, the hard clods should be softened and adequate levelling done on the field after the ploughing and harrowing procedure is completed. For improved germination, gentle water showers should be applied prior to spreading seeds.
SEED TREATMENT:
Use POWERPLANT SEED TREATMENT   
Treat with Power Plant Seed Treatment.        
For each kg of seed, mix 20 ml PPST with 50 ml water.
NUTRIENT DEFICIENCY
1. NITROGEN DEFICIENCY
´
Leaves are small , uniformly light green or yellowish.
´
Bark is yellowish orange.
´
Fruit set may be reduced.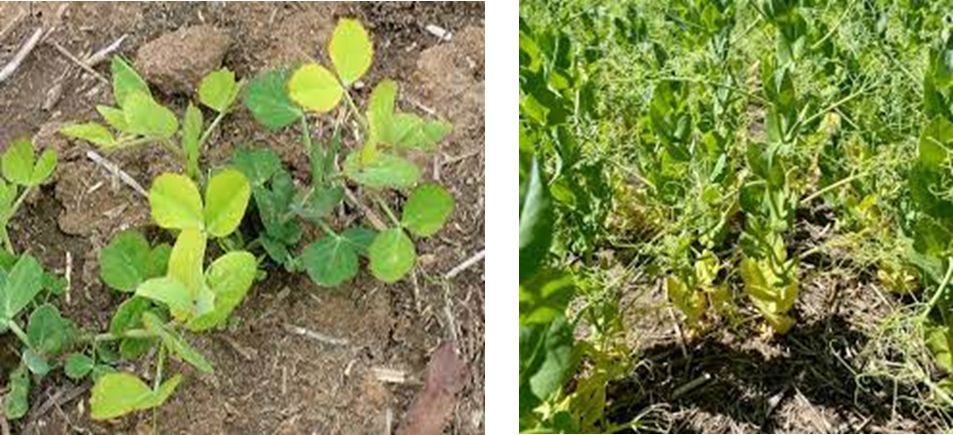 Use

NITROKING

2-3 ml per litre

of water

Use

SPALL90

0.5 ml per litre

of water
2. POTASSIUM DEFICIENCY
´
Older leaves affected first, necrosis advancing from margins toward mid-rib.
´
Margins may first appear light green and later turn necrotic.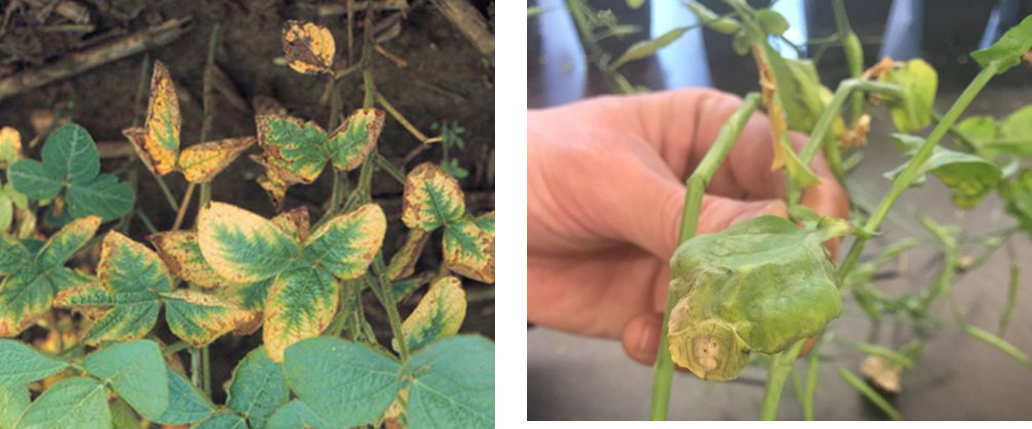 Use

NITROKING

2-3 ml per litre

of water

Use

SPALL90

0.5 ml per litre

of water
3. MAGNESIUM DEFICIENCY
´
Oldest leaves turns yellow between the veins.
´
In severe cases, younger leaves may be affected and older leaves may drop off.

4. PHOSPHORUS DEFICIENCY
´Phosphorus deficiencies result in plants with small, hard, extremely dark purple leaves that break off easily when handled.

Use

NITROKING

2-3 ml per litre

of water

Use

SPALL90

0.5 ml per litre

of water
5. BORON DEFICIENCY
´
Growing points die and leaves appear distorted.
´
May cause hollow stem and internal browning in cauliflower and internal browning in beets ands turnips.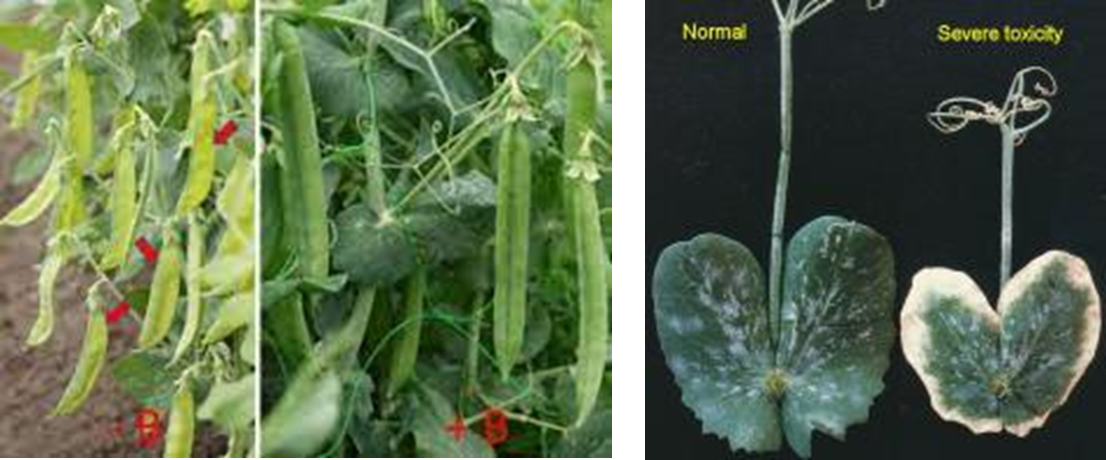 6. SULFUR DEFICIENCY
´
Sulphur deficiency resembles nitrogen deficiency, but at the top of the plant.
´
The deficiency is first observed in the younger leaves.

Use Grow

2 ml per litre

of water

      

Use SPALL90

0.5 ml per litre

of water

     
DISEASES
1.  FUNGAL DISEASE:
A.  CONTACT-BASED FUNGAL DISEASE
1. GRAY LEAF SPOT (Cercospora zeae-maydis)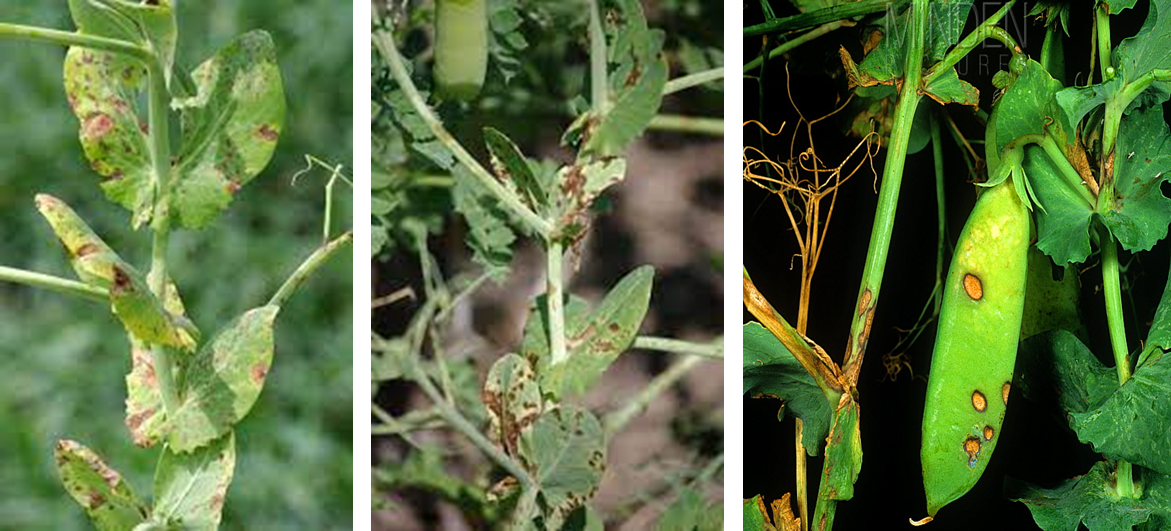 Use PPFC

2-3 gm per litre

of water

  

Use SpAll90

1 ml per litre

of water

                
2. ASCOCHYTA  BLIGHT(Phytophthora capsici)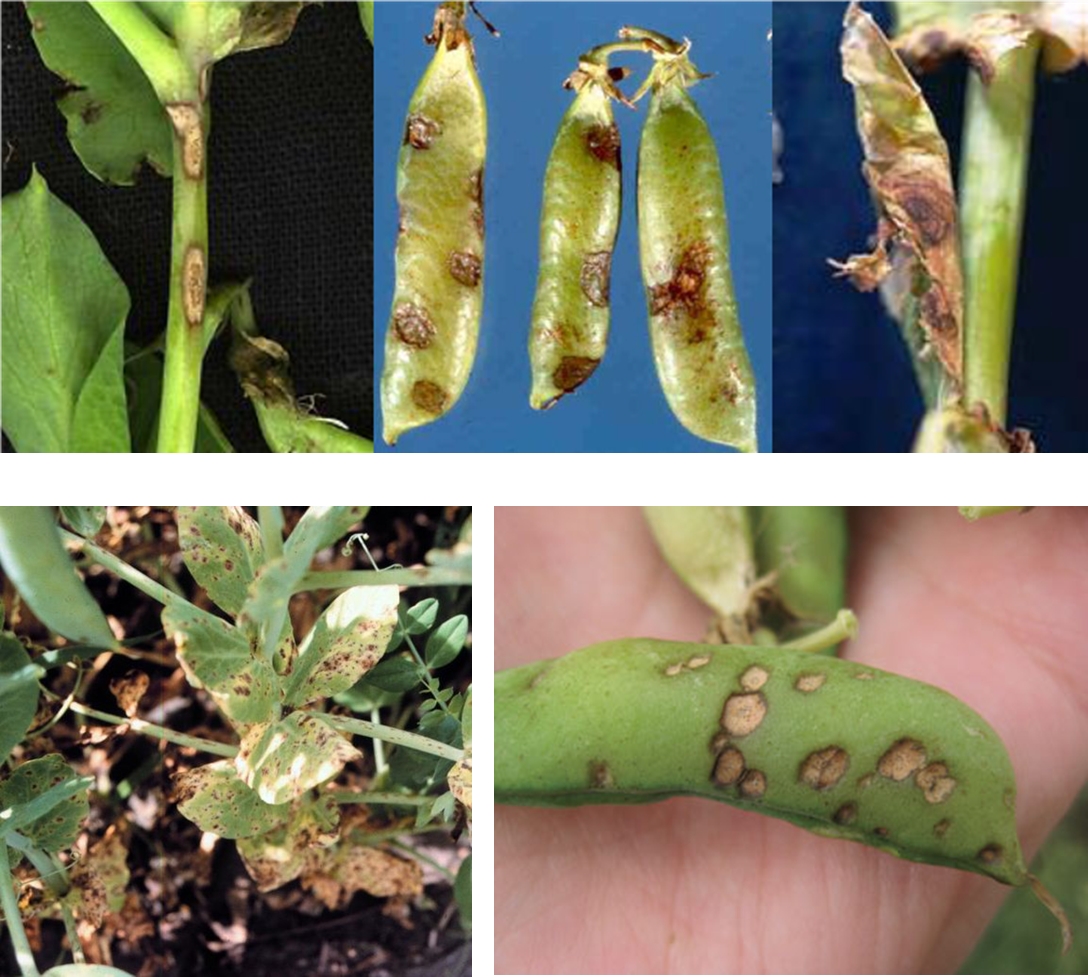 Use PPFC

2-3 gm per litre

of water

  

Use SpAll90

1 ml per litre

of water

                
3. ANTHRACANOSE  (Colletotrichum)
Use PPFC

2-3 gm per litre

of water

  

Use SpAll90

1 ml per litre

of water

                
4. DOWNY MILDEW (Peronospora viciae)
Use PPFC

2-3 gm per litre

of water

  

Use SpAll90

1 ml per litre

of water

                
5. POWDERY MILDEW (Leveillula taurica)

Use PPFC

2-3 gm per litre

of water

  

Use SpAll90

1 ml per litre

of water

                
B.  SYSTEMIC-BASED FUNGAL DISEASE
1. FUSARIUM WILT (Fusarium oxysporum)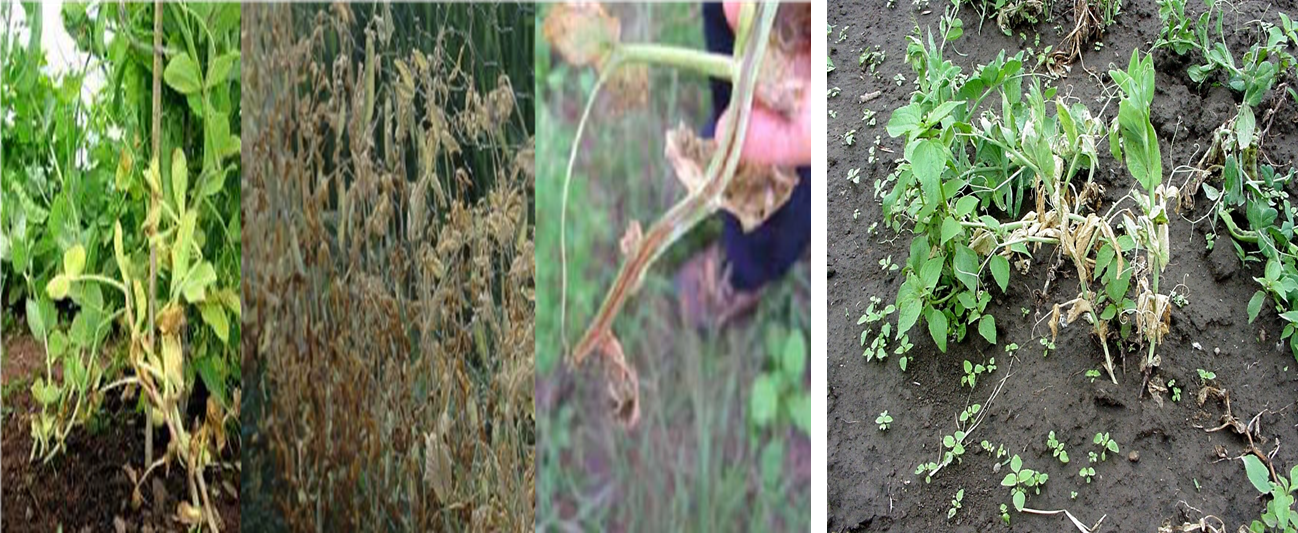 Use Fungohit

2-3ml per litre

of water

           

Use SpAll90

1 ml per litre

of water

           
2. DAMPING OFF (Rhizoctonia solani)
Use Fungohit

2-3ml per litre

of water

           

Use SpAll90

1 ml per litre

of water

           
3. STEM END ROT (Phytophthora capsici)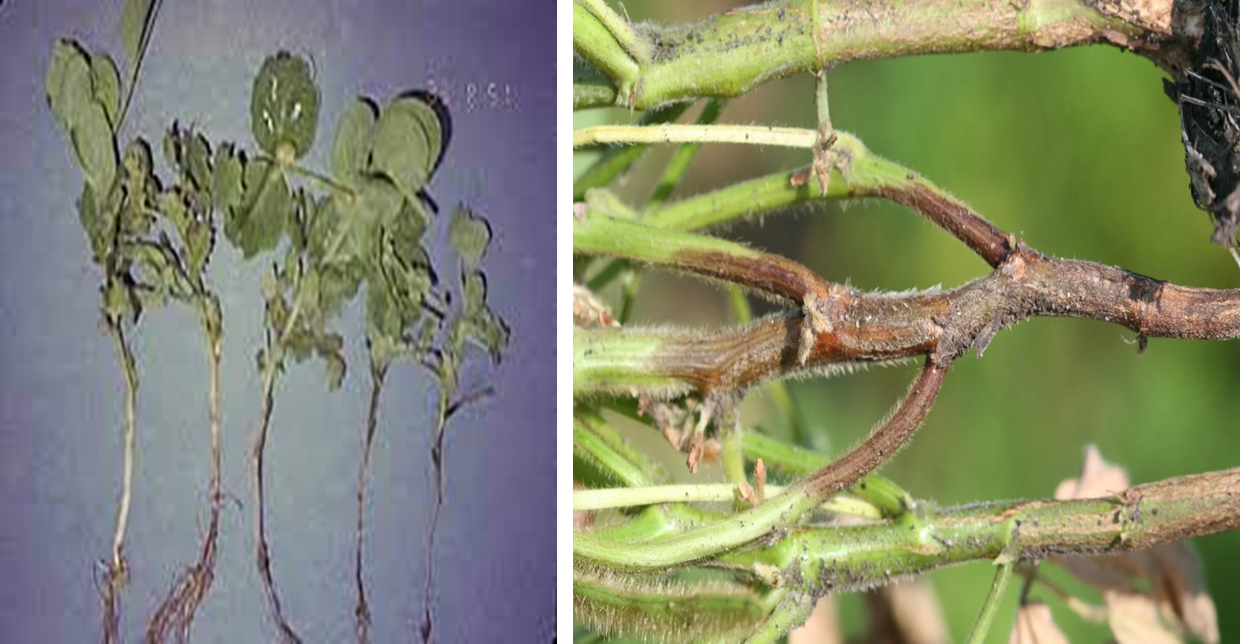 Use Fungohit

2-3ml per litre

of water

           

Use SpAll90

1 ml per litre

of water

           
3. VIRUS
1. LEAF CURL  ROLL VIRUS

Use Virohit

2-3 ml per litre

of water

        

Use virosol

2-3 ml per litre

of water

          

Use PPNP

1 ml per litre

of water

        

Use SpAll90

1 ml per litre

of water

          
2.  PEA SEEDBORNE VIRUS

Use Virohit

2-3 ml per litre

of water

        

Use virosol

2-3 ml per litre

of water

          

Use PPNP

1 ml per litre

of water

        

Use SpAll90

1 ml per litre

of water

          
4. PEST : CHEWING PEST
1. PEA POD BORRER(Helicoverpa spp.)
TREATMENT :
Use Pestohit

2-3 ml per litre

of water

          

Use PPNP

1 ml per litre

of water 

         

Use SpAll90

1 ml per litre

of water

           
2. STEMFLY ( Ophiomyai phaseoli)
TREATMENT :
Use Pestohit

2-3 ml per litre

of water

          

Use PPNP

1 ml per litre

of water 

         

Use SpAll90

1 ml per litre

of water

           
3. PEA WEEVIL (Bruchus pisorum)
TREATMENT :
Use Pestohit

2-3 ml per litre

of water

          

Use PPNP

1 ml per litre

of water 

         

Use SpAll90

1 ml per litre

of water

           
PEST : SUCKING PEST
TREATMENT :
 Use Orgomite

2-3 ml per litre

of water

          

Use PPNP

1 ml per litre

of water

         

Use SpAll90

1 ml per litre

of water

           
2. THRIP (Thysanoptera)
TREATMENT :
 Use Orgomite

2-3 ml per litre

of water

          

Use PPNP

1 ml per litre

of water

         

Use SpAll90

1 ml per litre

of water