INTRODUCTION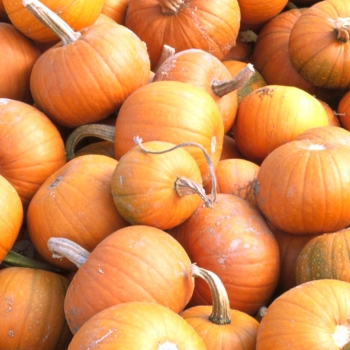 - scientific name of the pumpkin is Cucurbita.
- The seeds and pulp are usually contained in a thick, orange, or yellow shell that is folded from the stem to the bottom.
- Pumpkins are widely farmed for commercial purposes and are utilized in both culinary and recreational activities.
- Pumpkins typically weigh 9–18 lbs (4–8 kg), with the biggest (of the species C. maxima) weighing more than 75 lbs (34kg).
- The form of the pumpkin varies widely, ranging from oblate to oblong. The rind is normally smooth and faintly ribbed.
- Pumpkins are often orange or yellow, although they can also be dark green, pale green, orange-yellow, white, red, or grey.