INTRODUCTION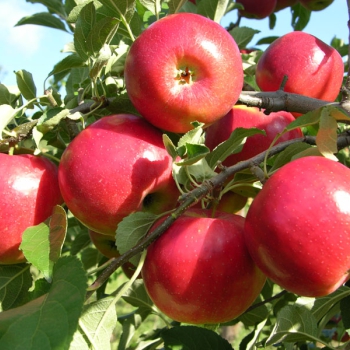 - Apple are a member of the family Rosaceae.
- The apple is a deciduous tree, generally standing 2 to 4.5 m (6 to 15 ft) tall in cultivation and up to 9 m (30 ft) in the wild.
- Apple trees are cultivated worldwide and are the most widely grown species in the genus Malus
- They're high in antioxidants and fibre.
- Eating them has been associated to a decreased risk of diabetes, heart disease, and cancer, among other chronic diseases.
- Apples can help you lose weight and enhance your gut and cognitive health.
REQUIREMENTS
SOIL- Loamy soils
TEMPERATURE- 21-24(°C)
pH- 5.5 to 6.5
RAINFALL- 100-125cm
IRRIGATION
Irrigation is particularly critical during the budbreak – flowering stage and during the beginning of fruit fill.
The most critical periods of water requirement are April- August and peak water requirement is after fruit set.
Normally the orchards are irrigated immediately after manuring in the month of December-January.
During the summer periods, the crop is irrigated at an interval of 7-10 days.
BHOOMI POWER

300-350g/tree

 POWER PLANT PREMIUM

30-40 ml/tree  

ROOT GUARD

100-150 g/tree
NUTRIENT DEFICIENCY
1. DEFICIENCY OF NITROGEN
Symptoms include poor plant growth, and leaves become pale green or yellow because they are unable to make sufficient chlorophyll. 
TREATMENT:
Use

NITROKING

2-3 ml per litre

of water

Use

SPALL90

 0.5 ml per litre

of water
2. DEFICIENCY OF PHOSPHORUS
TREATMENT:
Use

NITROKING

2-3 ml per litre

of water

Use

SPALL90

 0.5 ml per litre

of water
3. DEFICIENCY OF POTASSIUM
TREATMENT:
Use

NITROKING

2-3 ml per litre

of water

Use

SPALL90

 0.5 ml per litre

of water
4. DEFICIENCY OF MAGNESIUM 
TREATMENT:
Use Grow

2 ml per litre

of water

      

Use SPALL90

0.5 ml per litre

of water

     
 5. DEFICIENCY OF IRON
TREATMENT:
Use Grow

2 ml per litre

of water

      
Use Ferric EDTA

0.5-1 gm per litre

of water

Use SPALL90

0.5 ml per litre

of water

                  
 6. DEFICIENCY OF ZINC
TREATMENT:
Use Grow

2 ml per litre

of water

      

Use SPALL90

0.5 ml per litre

of water

     
7. DEFICIENCY OF BORON
TREATMENT:
Use BLOOM

2 ml per litre

of water

         

Use SPALL90

ml per litre

of water

        
DISEASES
1.  FUNGAL DISEASE:
A.  CONTACT-BASED FUNGAL DISEASE
1. APPLE SCAB(Venturia inequalis)


Use PPFC

2-3 gm per litre

of water

  

Use SpAll90

0.5 ml per litre

of water

                
2. ANTHRACNOSE CANKER (Pezicula malicortici)


Use PPFC

2-3 gm per litre

of water

  

Use SpAll90

0.5 ml per litre

of water

                
3. BLUE MOLD( Penicillium expansum)


Use PPFC

2-3 gm per litre

of water

  

Use SpAll90

0.5 ml per litre

of water

                
4 . RUST DISEASE (Gymnosporangium juniperi-virginianae)
Use PPFC

2-3 gm per litre

of water

  

Use SpAll90

0.5 ml per litre

of water

                
5.POWDERY MILDEW (Podosphaera leucotricha)


Use PPFC

2-3 gm per litre

of water

  

Use SpAll90

0.5 ml per litre

of water

                
6. FIRE BLIGHT (Erwinia amylovora)


Use PPFC

2-3 gm per litre

of water

  

Use SpAll90

0.5 ml per litre

of water

                
B.  SYSTEMIC-BASED FUNGAL DISEASE
1. BLACK ROT (Botryosphaeria obtuse)


TREATMENT
Use Fungohit

2-3ml per litre

of water

           

Use SpAll90

0.5 ml per litre

of water

           
2.GREY MOLD ROT (BOTRYTIS CINEREA)
TREATMENT
Use Fungohit

2-3ml per litre

of water

           

Use SpAll90

0.5 ml per litre

of water

           
 3.CALYX END ROT ( Sclerotinia sclerotiorum)
TREATMENT
Use Fungohit

2-3ml per litre

of water

           

Use SpAll90

0.5 ml per litre

of water

           
4. PHYTOPHTHORA ROOT ROT(Phytophthora oomycetes )
TREATMENT
Use Fungohit

2-3ml per litre

of water

           

Use SpAll90

0.5 ml per litre

of water

           
5. BITTER ROT (Glomerella cingulate) 
TREATMENT
Use Fungohit

2-3ml per litre

of water

           

Use SpAll90

0.5 ml per litre

of water

           
B. VIRAL DISEASES
1. APPLE STEM PITTING VIRUS
TREATMENT
Use Virohit

2-3 ml per litre

of water

        

Use virosol

2-3 ml per litre

of water

          

Use PPNP

1 ml per litre

of water

        

Use SpAll90

0.5 ml per litre

of water

          
2.APPLE CHLOROTIC LEAF SPOT VIRUS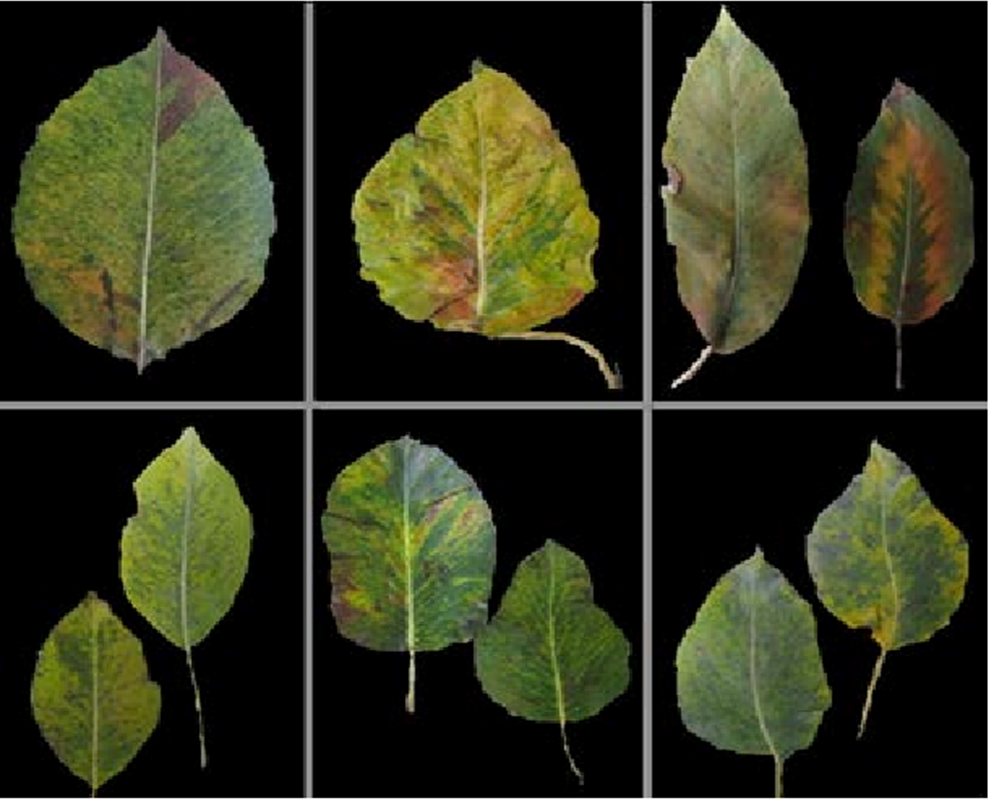 TREATMENT
Use Virohit

2-3 ml per litre

of water

        

Use virosol

2-3 ml per litre

of water

          

Use PPNP

1 ml per litre

of water

        

Use SpAll90

0.5 ml per litre

of water

          
3. APPLE MOSAIC  VIRUS


TREATMENT
Use Virohit

2-3 ml per litre

of water

        

Use virosol

2-3 ml per litre

of water

          

Use PPNP

1 ml per litre

of water

        

Use SpAll90

0.5 ml per litre

of water

          
C. PESTS
      (i) CHEWING PESTS
   1. CODLING MOTH (Cydia pomonella )
TREATMENT :
Use Pestohit

2-3 ml per litre

of water

          

Use PPNP

1 ml per litre

of water 

         

Use SpAll90

0.5 ml per litre

of water

           
2. STEM BORER (Apriona cinera )
TREATMENT
Use Pestohit

2-3 ml per litre

of water

          

Use PPNP

1 ml per litre

of water 

         

Use SpAll90

0.5 ml per litre

of water

           
B. SUCKING PESTS
1. WOOLLY APHIDS(Eriosoma lanigerum)
TREATMENT :
 Use Orgomite

2-3 ml per litre

of water

          

Use PPNP

1 ml per litre

of water

         

Use SpAll90

0.5 ml per litre

of water

           
2. COTTONY CUSHION SCALE(Icerya purchase )
TREATMENT :
 Use Orgomite

2-3 ml per litre

of water

          

Use PPNP

1 ml per litre

of water

         

Use SpAll90

0.5 ml per litre

of water