INTRODUCTION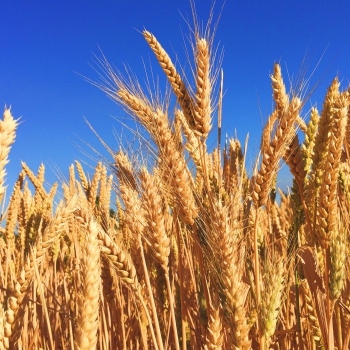 - Wheat are a member of the family Poaceae.
- In India, Wheat is the second most important winter cereal after rice.
- Wheat is a staple crop for a significant proportion of the world`s population.
- It is most important food grain and stable crop.
- Prevent colon cancer, Reduce the risk of heart disease, Benefits your digestive system and contain antioxidants
REQUIREMENTS
CLIMATE                :            WARM AND MOIST ENVIRONMENT
TEMPRATURE       :            15-20 DEGREE 
SOIL                        :            CLAY LOAMY SOIL WITH GOOD AERATION
pH                           :             5.5 - 7.5
RAINFALL               :             25-75 mm 
DURATION             ;              90-140 DAYS
IRRIGATION
-The high yielding wheat varieties should be given five to six irrigations at their critical growth stages viz.
-Crown root initiation, tillering, jointing, flowering, milk and dough which come at 21-25 days after sowing
SOIL TREATMENT:
Use Bhoomi power, Powerplant Premium, and a precautionary Root guard to treat your soil by giving it complete nutrition.
BHOOMI POWER

4KG/ACRE

 POWER PLANT PREMIUM

1 LITRE/ ACRE   

ROOT GUARD

2 KG/ACRE
CULTIVATION
´
Ideal sowing time is 15th October to 1st week of November. Sowing must be completed within the first fortnight of November.
´
Wheat seeds are usually sown through drilling or broadcasting though hand sowing is also prevalent at some places .
´
Sowing depth should be 8 or 9 cm. 
´
Deep sowing is done in dry, rough and light soils whereas shallow sowing is done in moist soils.
NUTRIENT DEFICIENCY
1. DEFICIENCY OF NITROGEN
´
Yellowing that starts at the tip and moves along the center of older leaves.
´
Defoliation and die back.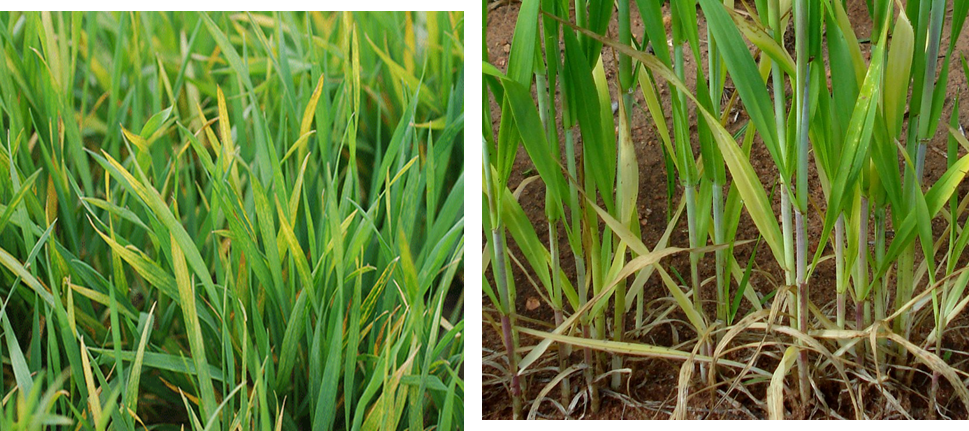 TREATMENT
Use

NITROKING

2-3 ml per litre

of water

Use

SPALL90

0.5 ml per litre

of water
2. DEFICIENCY OF PHOSPHORUS
´
Reduced growth of plant, restricted root development.
´
Irregular yellow areas appear first which may spread to the whole leaf producing mottled appearance.
´
Leaves may turn red or violet.

´
Necrosis or scorching of tip and margins in older leaves.
´
Defoliation and dieback under severe deficiency.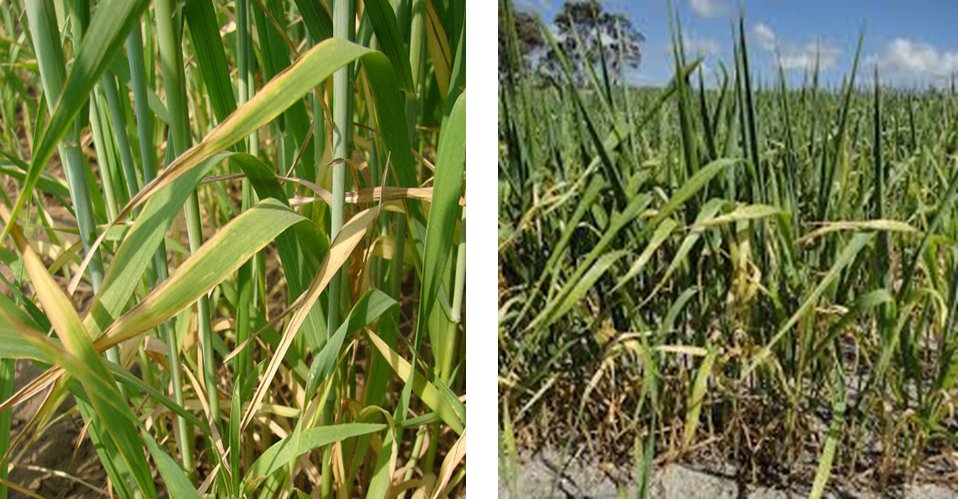 TREATMENT
Use

NITROKING

2-3 ml per litre

of water

Use

SPALL90

0.5 ml per litre

of water
4.DEFICIENCY OF MAGNESIUM
´
Yellowing will gradually extend towards leaf margin.
´
Severe deficiency leads to dark, necrotic spot on leaf tip and heavy defoliation.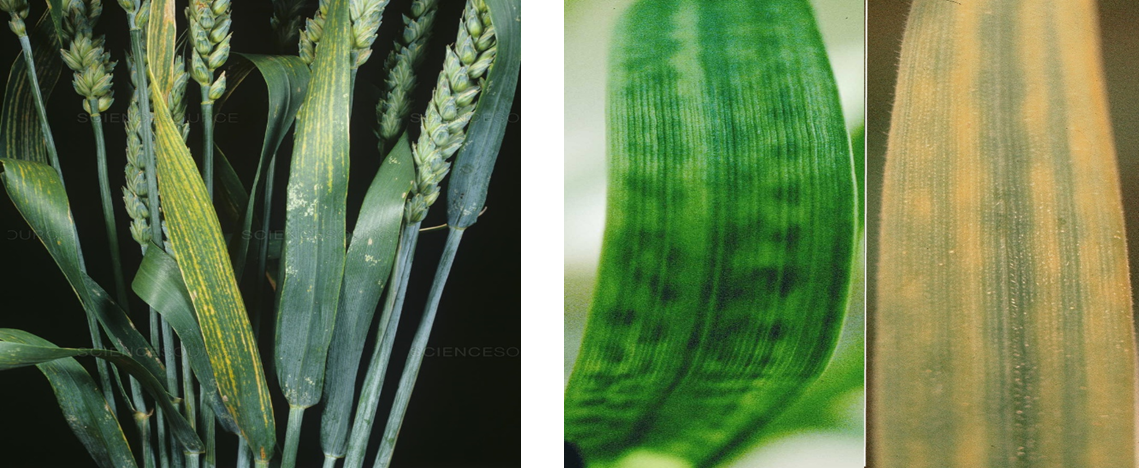 Use Ferric EDTA

0.5-01 gm per litre

of water
Use Grow

2 ml per litre

of water

      

Use SPALL90

0.5 ml per litre

of water

     
5.DEFICIENCY OF CALCIUM
´
Leaf tips may stick together; curling/cupping of young leaves.
´
Stem structure weakened, premature shedding of fruit and buds.

 Use BLOOM

2 ml per litre

of water

       

Use SPALL90

0.5 ml per litre

of water

      
DISEASES
A. FUNGAL DISEASES
(i) CONTACT BASED
 1. LEAF RUST OR BROWN RUST (Puccinia recondita)
TREATMENT
Use PPFC

2-3 gm per litre

of water

  

Use SpAll90

0.5 ml per litre

of water

                
2. STEM RUST OR BLACK RUST (Puccinia graminis)
TREATMENT
Use PPFC

2-3 gm per litre

of water

  

Use SpAll90

0.5 ml per litre

of water

                
3. STRIPE RUST OR YELLOW RUST (Puccinia striiformis)
TREATMENT
Use PPFC

2-3 gm per litre

of water

  

Use SpAll90

0.5 ml per litre

of water

                
4. FLAG SMUT (Urocystis agropyri)
TREATMENT
Use PPFC

2-3 gm per litre

of water

  

Use SpAll90

0.5 ml per litre

of water

                
5. POWDERY MILDEW (Erysiphe graminis)
TREATMENT
Use PPFC

2-3 gm per litre

of water

  

Use SpAll90

0.5 ml per litre

of water

                
6. ERGOT (Claviceps purpurea)
TREATMENT
Use PPFC

2-3 gm per litre

of water

  

Use SpAll90

0.5 ml per litre

of water

                
7.ALTERNARIA LEAF BLIGHT(Alternaria triticina)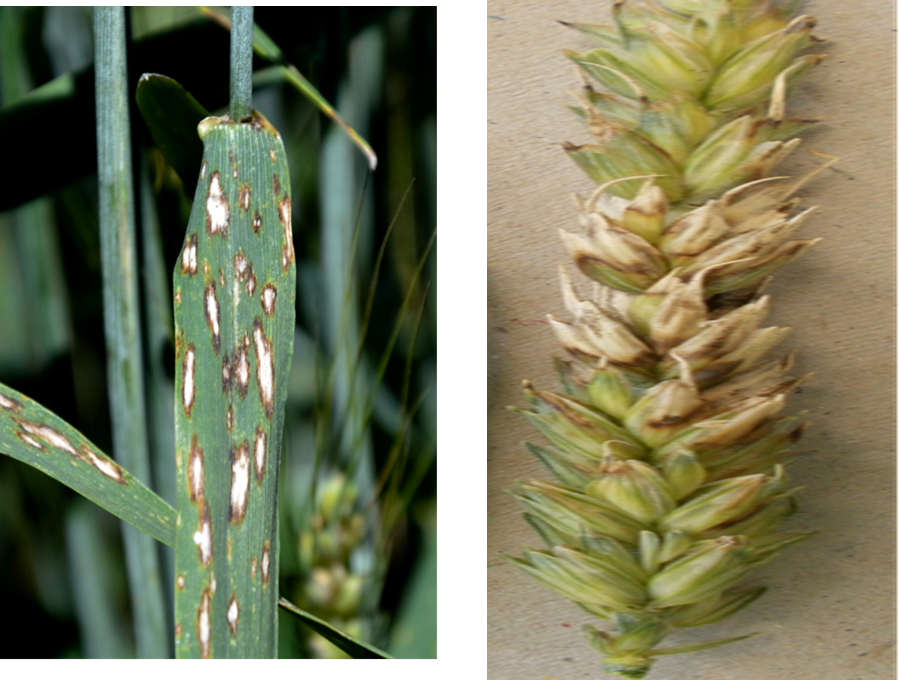 TREATMENT
Use PPFC

2-3 gm per litre

of water

  

Use SpAll90

0.5 ml per litre

of water

                
A. FUNGAL DISEASES
(ii) SYSTEMIC BASED
1. FUSARIUM LEAF BLOTCH OR SNOW MOLD (Calonectria nivalis)
TREATMENT :
Use Fungohit

2-3ml per litre

of water

           

Use SpAll90

0.5 ml per litre

of water

           
2. EYE SPOT OR STRAW BREAKER(Oculimacula spp)
TREATMENT :
Use Fungohit

2-3ml per litre

of water

           

Use SpAll90

0.5 ml per litre

of water

           
3. SHARP EYE SPOT AND RHIZOCTONIA ROOT ROT(Rhizoctonia solani)
TREATMENT :
Use Fungohit

2-3ml per litre

of water

           

Use SpAll90

0.5 ml per litre

of water

           
 4. FOOT ROT, CROWN ROT (Fusarium, and Pythium spp)
TREATMENT :
Use Fungohit

2-3ml per litre

of water

           

Use SpAll90

0.5 ml per litre

of water

           
B. VIRAL DISEASES
1. BARLEY YELLOW DWARF VIRUS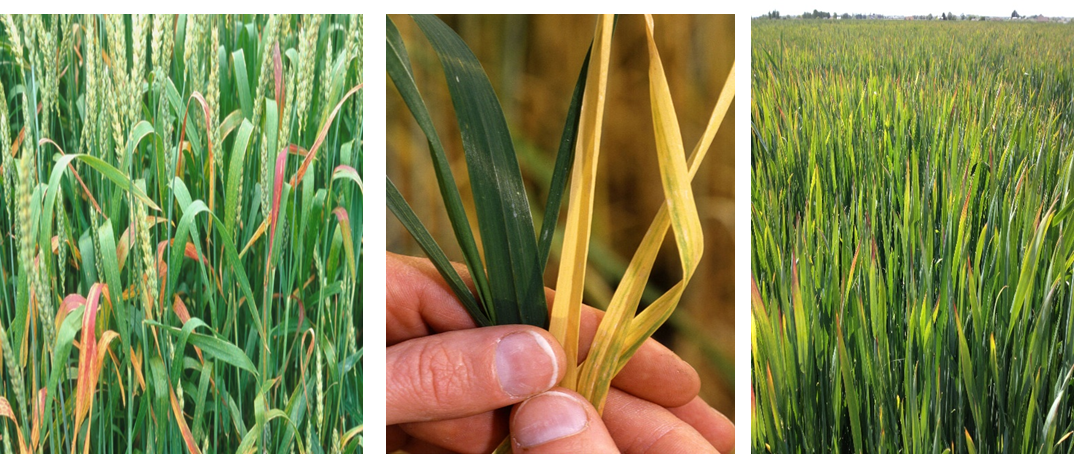 TREATMENT :
Use Virohit

2-3 ml per litre

of water

        

Use virosol

2-3 ml per litre

of water

          

Use PPNP

1 ml per litre

of water

        

Use SpAll90

0.5 ml per litre

of water

          
2. WHEAT STREAK MOSAIC VIRUS
TREATMENT :
Use Virohit

2-3 ml per litre

of water

        

Use virosol

2-3 ml per litre

of water

          

Use PPNP

1 ml per litre

of water

        

Use SpAll90

0.5 ml per litre

of water

          
C. PESTS
 (i)CHEWING PESTS
  1.SAW FLY (Cephus cinctus)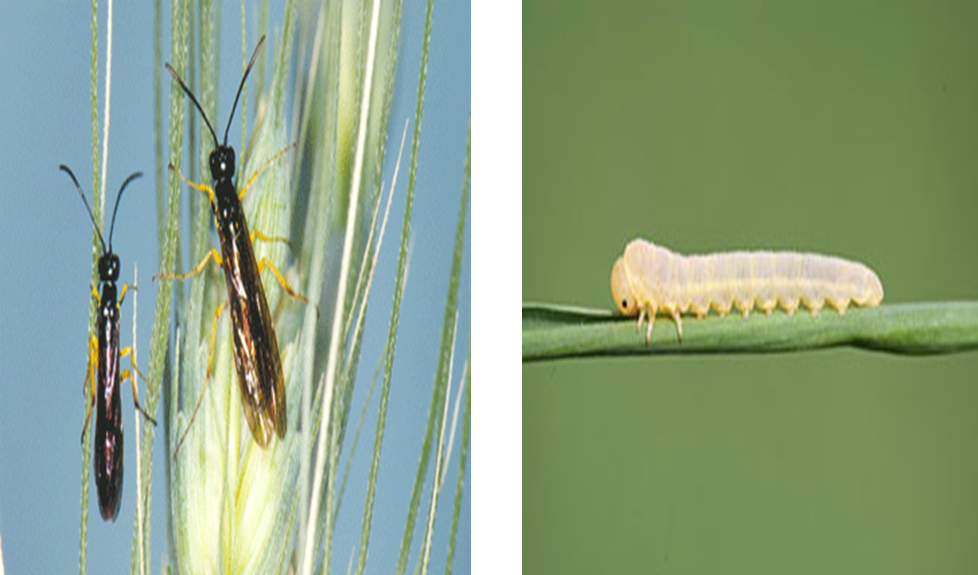 TREATMENT :
Use Pestohit

2-3 ml per litre

of water

          

Use PPNP

1 ml per litre

of water 

         

Use SpAll90

0.5 ml per litre

of water

           
2.ARMYWORM (Spodoptera frugiperda)
TREATMENT :
Use Pestohit

2-3 ml per litre

of water

          

Use PPNP

1 ml per litre

of water 

         

Use SpAll90

0.5 ml per litre

of water

           
3.STINK BUGS (Euschistus spp)
TREATMENT :
Use Pestohit

2-3 ml per litre

of water

          

Use PPNP

1 ml per litre

of water 

         

Use SpAll90

0.5 ml per litre

of water

           
5.WHEAT STEM MAGGOT (Meromyze Americana)
TREATMENT :
Use Pestohit

2-3 ml per litre

of water

          

Use PPNP

1 ml per litre

of water 

         

Use SpAll90

0.5 ml per litre

of water

           
(ii) SUCKING PESTS
 1.RUSSIAN WHEAT APHID (Diuraphis noxia)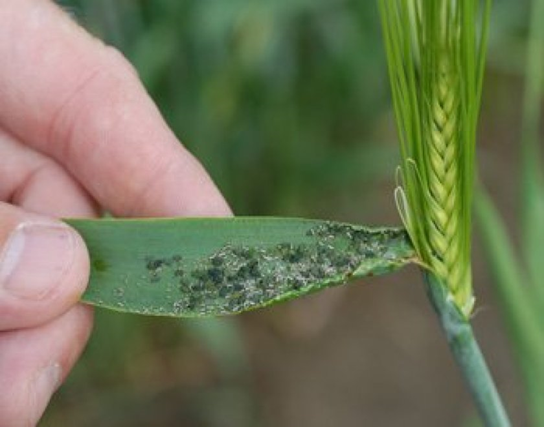 TREATMENT :
 Use Orgomite

2-3 ml per litre

of water

          

Use PPNP

1 ml per litre

of water

         

Use SpAll90

0.5 ml per litre

of water

           
2.THRIPS (Helicothrips tritici)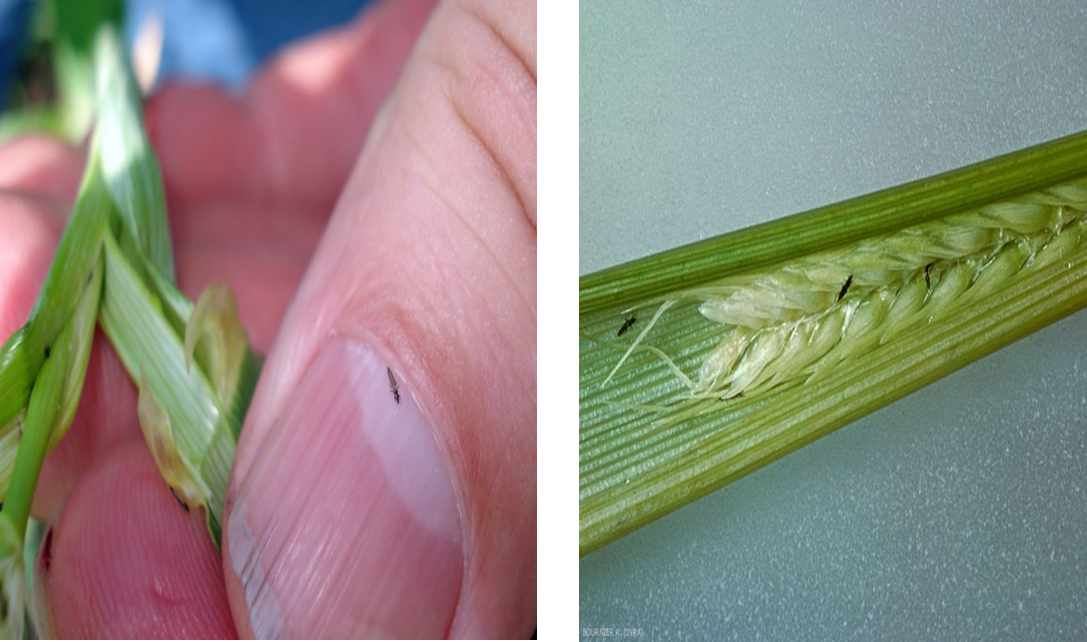 TREATMENT :
 Use Orgomite

2-3 ml per litre

of water

          

Use PPNP

1 ml per litre

of water

         

Use SpAll90

0.5 ml per litre

of water

           
3.MITES (Eriophye tulipae)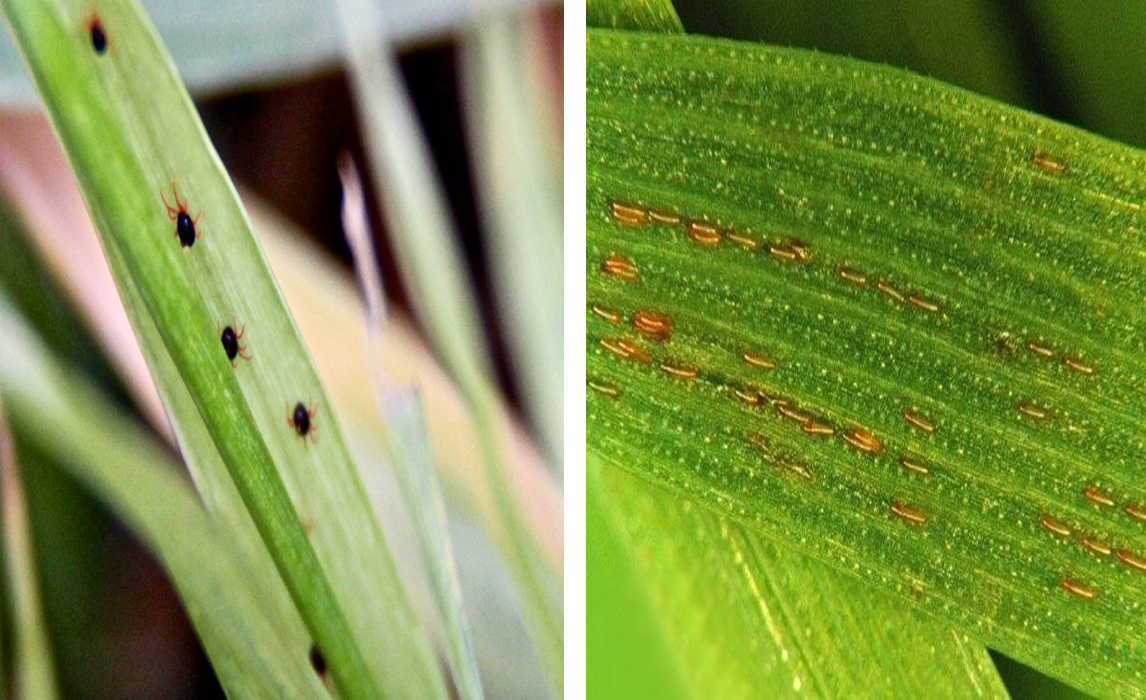 TREATMENT :
 Use Orgomite

2-3 ml per litre

of water

          

Use PPNP

1 ml per litre

of water

         

Use SpAll90

0.5 ml per litre

of water

           
4.HESSIAN FLY (Mayetiola destructor )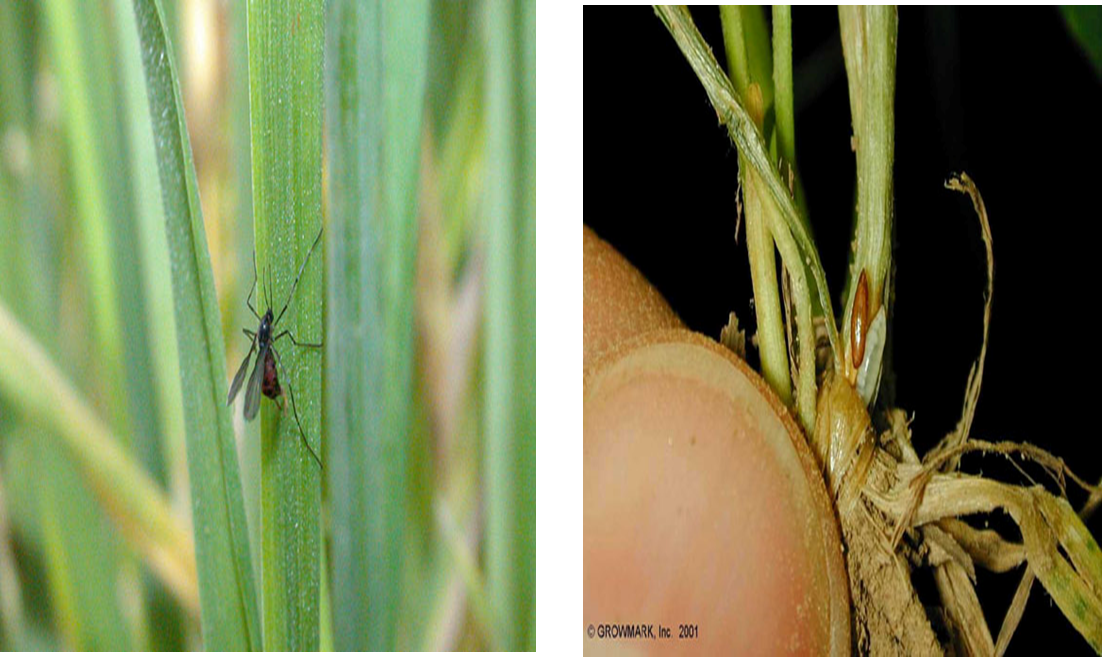 TREATMENT :
 Use Orgomite

2-3 ml per litre

of water

          

Use PPNP

1 ml per litre

of water

         

Use SpAll90

0.5 ml per litre

of water