INTRODUCTION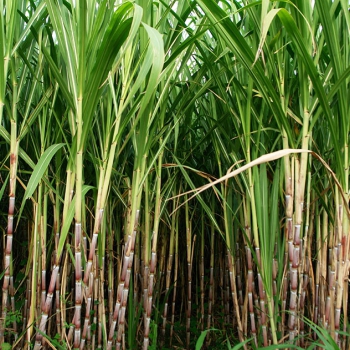 - Sugarcane belongs to the family Gramineae and its scientific name is Saccharum officinarum.
- Highest sugar-producing the state of India.
- Sugarcane is the main source of sugar in India and holds prominent position as a cash crop.
- India has the largest area under sugarcane in the world and also ranks first in sugar production.
REQUIREMENTS
TEMPRATURE       :            20-26 DEGREE 
SOIL                        :            LOAMY SOIL 
pH                           :             6.5 - 7.5
RAINFALL               :             150 cm
DURATION             ;              12-14 months
IRRIGATION
´
Depending upon the agro climatic conditions, type of soil, methods of planting and use of manures and fertilizers and sugarcane yield the water requirement varies.
´
The hot weather associated with dry winds and drought increases the water requirement of the crop. 
´
The crop sown in trenches needs relatively less water but sandy soils and application of more fertilizers increase the water uptake.
´
First irrigation should be done when about 20-25% plant have germinated or about 20 days after sowing and the irrigations are given at 10-15 days interval during summer, 25-30 days interval during winter and if there is drought the crop should be irrigated during rainy season also as and when needed. 
SOIL TREATMENT:
Use Bhoomi power, Powerplant Premium, and a precautionary Root guard to treat your soil by giving it complete nutrition.
BHOOMI POWER

4KG/ACRE

 POWER PLANT PREMIUM

1 LITRE/ ACRE   

ROOT GUARD

2 KG/ACRE
´
The crop needs maximum water at tillering stage and during elongation or grand growth phase.
CULTIVATION
´
Usually ridges and furrows are formed manually or by bullock / tractor drawn ridgers.
´
All around the field and at regular intervals within the field drainage channels which are deeper than the irrigation channels should be formed depending upon the drainage requirement.
´
A well prepared field with addition of organic matter and proper drainage facility would support a healthy sugarcane crop.
NUTRIENT DEFICIENCY
1. DEFICIENCY OF NITROGEN
´
Yellowing that starts at the tip and moves along the center of older leaves.
´
Older leaves affected first.
´Leaves are small , uniformly light green or yellowish.

TREATMENT
Use

NITROKING

2-3 ml per litre

of water

Use

SPALL90

0.5 ml per litre

of water
2. DEFICIENCY OF PHOSPHOROUS
´
Colour of the leaves in greenish blue or red - purple discolouration on tips and margins.
´Narrow and somewhat reduce in length.

TREATMENT
Use

NITROKING

2-3 ml per litre

of water

Use

SPALL90

0.5 ml per litre

of water
3. DEFICIENCY OF SULFUR.
´
Sulphur deficiency is characterized by stunted growth, and general yellowing of plants.
´
In some cases and interveinal pattern appears, the veins remaining green. 

 4. DEFICIENCY OF MANGANESE
´
Manganese deficiency results in an interveinal chlorosis that typically shows on young leaves or new growth,
´
In severe situations may be observed on the entire plant.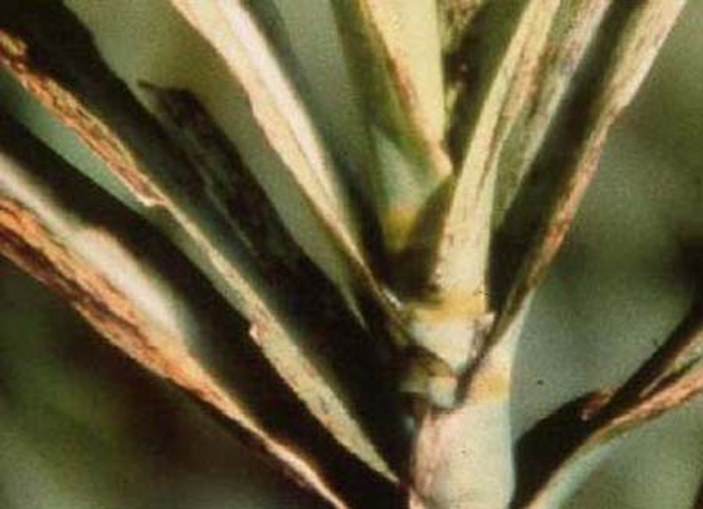 5. DEFICIENCY OF IRON
´
In groundnut, first appear as interveinal chlorosis of young rapidly expanding leaves .
´
Under sever condition veins also may become chlorotic with white papery leaves.

TREATMENT
Use Ferric EDTA

0.5-01 gm per litre

of water
Use Grow

2 ml per litre

of water

      

Use SPALL90

0.5 ml per litre

of water

     
6. DEFICIENCY OF BORON
´
Growing points die and leaves appear distorted.
´
May cause hollow stem and internal browning in cauliflower and internal browning in beets ands turnips.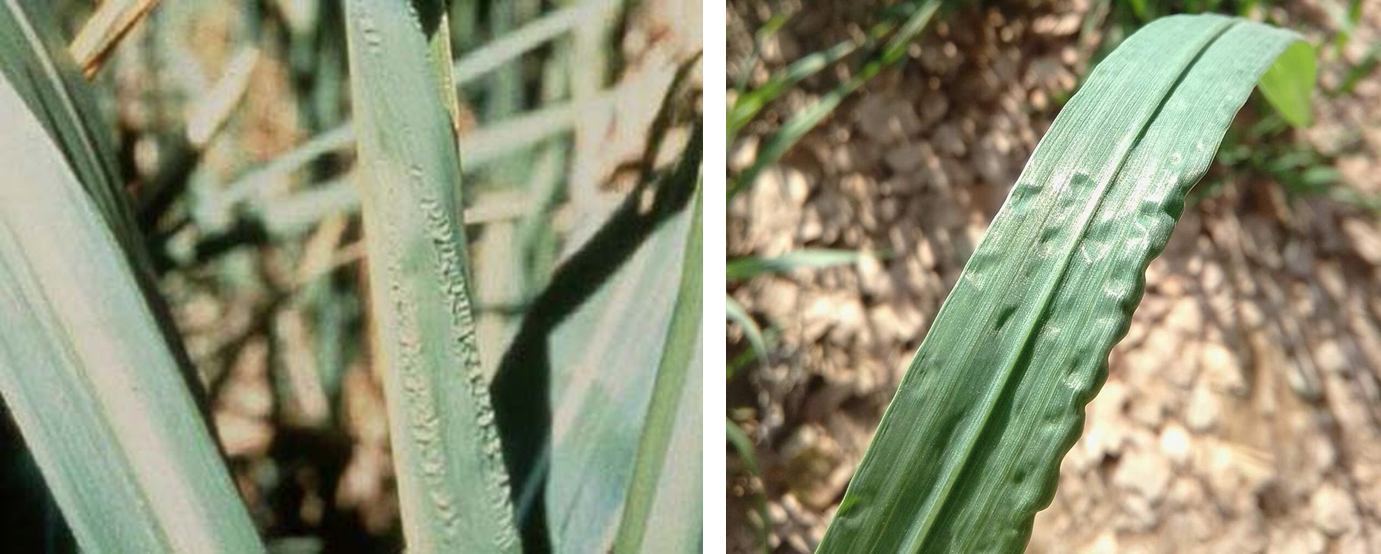 7. DEFICIENCY OF POTASSIUM
´
Firing…drying along tips and margins of older leaves crinkled tissue within the veins and chlorotic margins
´
Older leaves affected first, necrosis advancing from margins toward mid-rib.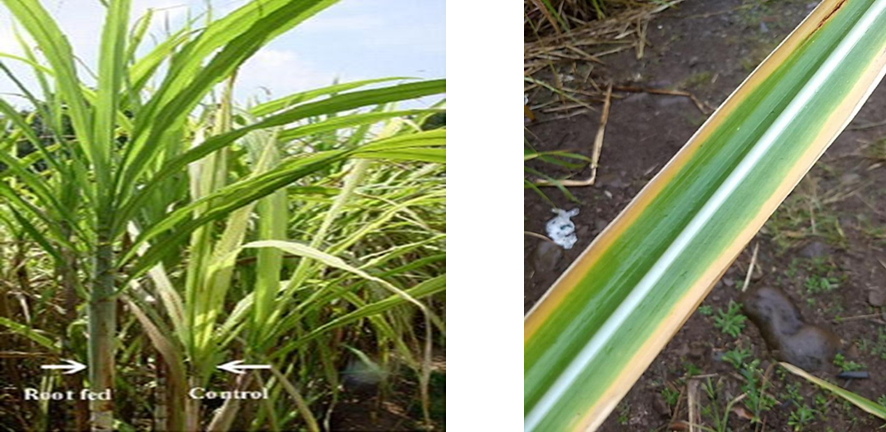 DISEASES
1.  FUNGAL DISEASE:
A.  CONTACT-BASED FUNGAL DISEASE
1.  ANTHRACANOSE ( Discula destructive)
TREATMENT
Use PPFC

2-3 gm per litre

of water

  

Use SpAll90

0.5 ml per litre

of water

                
2. LEAF SCALE DISEASE (Melanaspis glomerata)

TREATMENT
Use PPFC

2-3 gm per litre

of water

  

Use SpAll90

0.5 ml per litre

of water

                
3. SMUT (Sporisorium scitamineum)


TREATMENT
Use PPFC

2-3 gm per litre

of water

  

Use SpAll90

0.5 ml per litre

of water

                
B. SYSTEMIC BASED
1. RED ROT (Colletotrichum falcatum)


TREATMENT
Use Fungohit

2-3ml per litre

of water

           

Use SpAll90

0.5 ml per litre

of water

           
2.FUSARIUM WILT (Fusarium sacchari)
TREATMENT
Use Fungohit

2-3ml per litre

of water

           

Use SpAll90

0.5 ml per litre

of water

           
3. DAMPING OFF (Botrytis cinerea)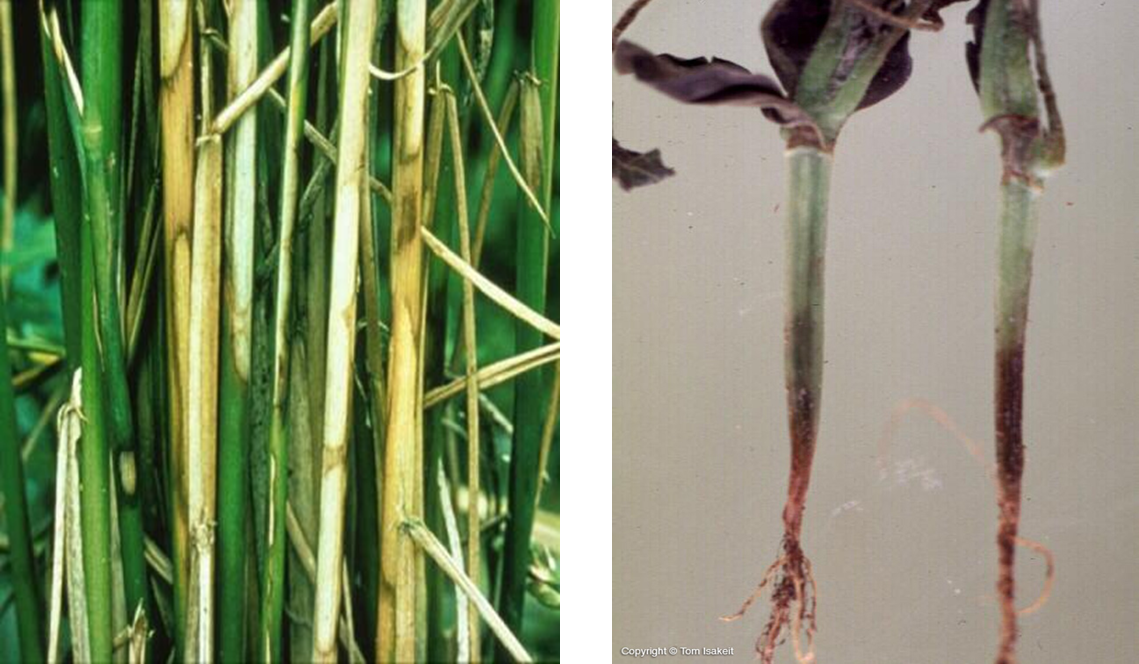 TREATMENT
Use Fungohit

2-3ml per litre

of water

           

Use SpAll90

0.5 ml per litre

of water

           
2. VIRUS ATTACK
1. SUGERCANE MOSAIC VIRUS
2. SUGERCANE YELLOW LEAF VIRUS
3. GRASSY SHOOT (Phytoplasma)
TREATMENT
Use Virohit

2-3 ml per litre

of water

        

Use virosol

2-3 ml per litre

of water

          

Use PPNP

1 ml per litre

of water

        

Use SpAll90

0.5 ml per litre

of water

          
3. PEST MANAGEMENT
A. CHEWING PEST
1. EARLY SHOOT BORER (Crambus pascuella)


TREATMENT :
Use Pestohit

2-3 ml per litre

of water

          

Use PPNP

1 ml per litre

of water 

         

Use SpAll90

0.5 ml per litre

of water

           
2. WHITEGRUB (Holotrichia serrata) 


TREATMENT :
Use Pestohit

2-3 ml per litre

of water

          

Use PPNP

1 ml per litre

of water 

         

Use SpAll90

0.5 ml per litre

of water

           

3. ARMYWORM (Spodoptera frugiperda)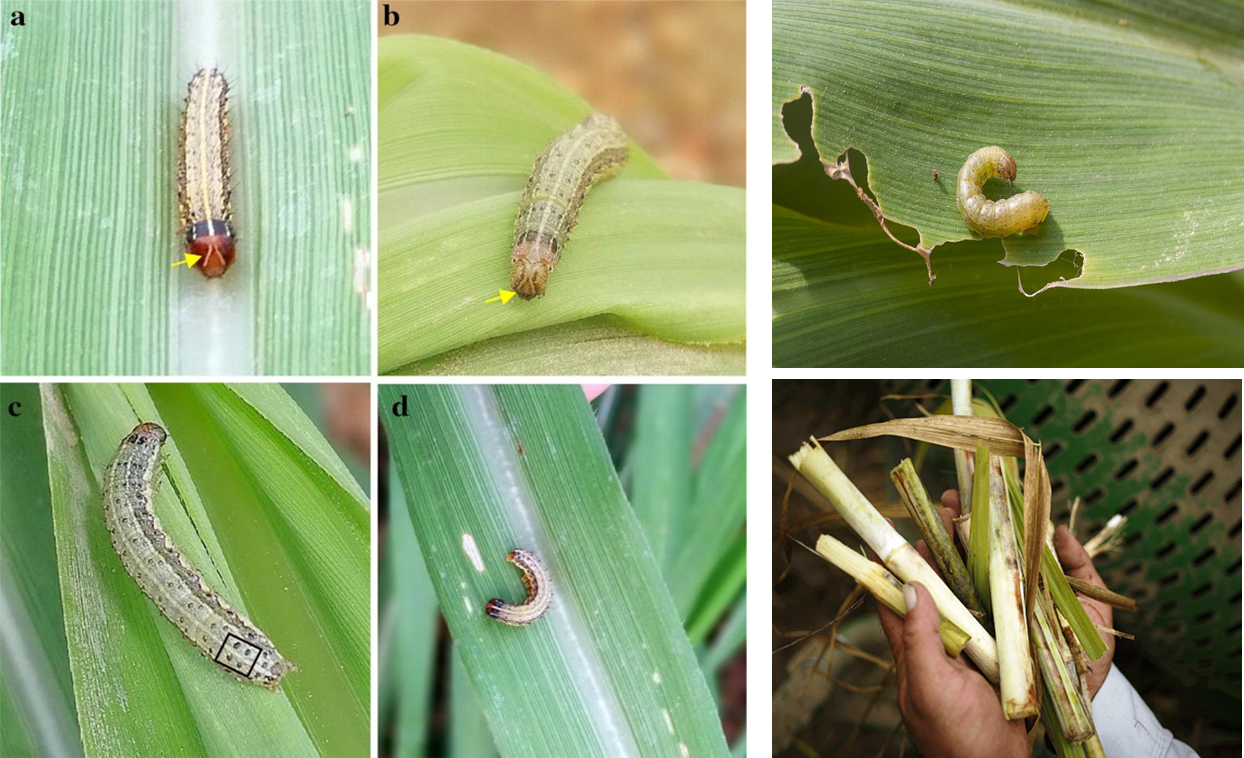 TREATMENT :
Use Pestohit

2-3 ml per litre

of water

          

Use PPNP

1 ml per litre

of water 

         

Use SpAll90

0.5 ml per litre

of water

           
4. BILLBUG (Sphenophorus venatus vestitus)


TREATMENT :
Use Pestohit

2-3 ml per litre

of water

          

Use PPNP

1 ml per litre

of water 

         

Use SpAll90

0.5 ml per litre

of water

           
B. SUCKING PEST
1. WHITEFLY (Aleyrodidae)


TREATMENT :
 Use Orgomite

2-3 ml per litre

of water

          

Use PPNP

1 ml per litre

of water

         

Use SpAll90

0.5 ml per litre

of water

           
2. THRIP (Thysanoptera)


TREATMENT :
 Use Orgomite

2-3 ml per litre

of water

          

Use PPNP

1 ml per litre

of water

         

Use SpAll90

0.5 ml per litre

of water

           

3.  APHID (Aphidoidea)

TREATMENT :
 Use Orgomite

2-3 ml per litre

of water

          

Use PPNP

1 ml per litre

of water

         

Use SpAll90

0.5 ml per litre

of water

           

4. MEALYBUG (Pseudococcidae)
TREATMENT :
 Use Orgomite

2-3 ml per litre

of water

          

Use PPNP

1 ml per litre

of water

         

Use SpAll90

0.5 ml per litre

of water