INTRODUCTION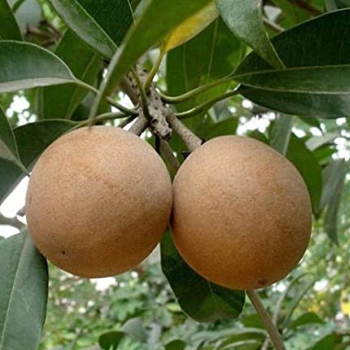 - Sapodilla is a slow-growing evergreen tree belonging to the Sapotaceae family that goes with the scientific name Manilkara zapota.
- The tree usually grows to a height of more than 30m and prefers warm and moist weather.
- It is a wind-resistant plant and starts producing fruits between the third or fourth year after plantation.
- The bark of the plant is rich in a white, gummy latex called chicle and leaves are alternate, elliptic to ovate, long green and glossy, bearing white blossoms that are bell-like with a six-lobed corolla.