INTRODUCTION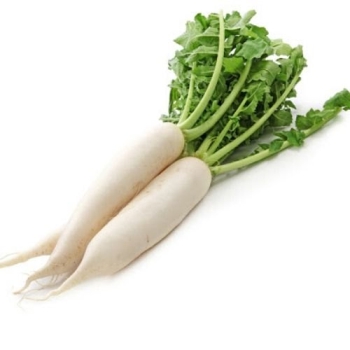 - Radish (Raphanus sativus), a mustard family (Brassicaceae) perennial or biennial plant prized for its big succulent taproot.
-The common radish, which is grown all across the world, is said to have originated in Asia or the Mediterranean.
- The young leaves of the radish plant may be prepared like spinach and are low in calories. Young fruits are edible as well, and are frequently eaten raw or sautéed.
- The mild, crisp, somewhat firm meat of the little, quick-growing spring kinds contrasts with the pungent hard flesh of the huge, slow-growing summer and winter varieties.
- Winter variety can be kept for the rest of the year.