INTRODUCTION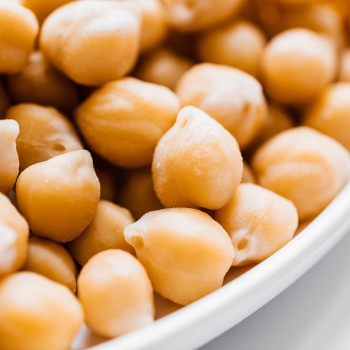 - Chickpea (Cicer arietinum), often known as garbanzo bean or Bengal gramme, is a pea family (Fabaceae) annual plant that is extensively farmed for its nutritious seeds.
- Chickpeas are a staple cuisine in India, Africa, Central and South America.
- The seeds are an excellent source of iron, phosphorus, and folic acid, as well as being high in fibre and protein.
- Chickpeas, which are high in vitamins, minerals, and fibre, may help you lose weight, improve digestion, and lower your risk of illness.
- Furthermore, this bean is high in protein and may be used as a meat substitute in a variety of vegetarian and vegan meals.
REQUIREMENTS
SOIL                              :        sandy loamy soil and black soil
TEMPRATURE              :       24-30 degree C
pH                                  :       5.5-7.0
RAINFALL                     :       65-95 mm
CLIMATE                       :       cold climate but not frosting one
DURATION                    :        5-5.5 months
IRRIGATION
Aeration of the soil is quite important for chickpeas.

This limits its cultivation on heavy soils and necessitates extra caution in seedbed preparation.

Chick peas need a rough seedbed to grow in.

If the chickpea crop is planted following the kharif season, it is preferable to do a deep ploughing during the monsoon season, as this will help to save more rain water in the soil profile for later use by this crop.

Chick peas do not thrive in fine, compact seedbeds.

It need a seedbed that is loose and properly aerated.

  
BHOOMI POWER

4KG/ACRE

 POWER PLANT PREMIUM

1 LITRE/ ACRE   

ROOT GUARD

2 KG/ACRE