INTRODUCTION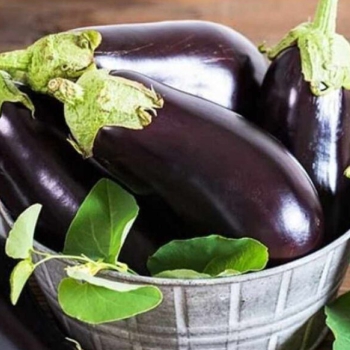 Brinjal is a member of the Solanaceae family with the scientific name Solanum melongena.

It is planted in the months of July and August and harvested in the months of November and December.

Its fruit is nutrient-dense and typically eaten as a vegetable.

Traditional medicine uses the fruit and other components of the plant.
REQUIREMENTS
• Soil- All types of soil varying from light sandy to heavy clay.
• pH- 5.5 to 6.6.
• Temperature- 13º-21ºC.
• Rainfall- Annual rainfall between 600-1000 mm.
• Cultivation- The seedlings are ready in 4-5 weeks for transplanting when they attained a height of 12-15 cm with 3-to 4 leaves.
• Susceptibility- Brinjal cannot tolerate frost weather.
IRRIGATION
Water the field according to the crop's requirements.

For healthy growth, flowering, fruit set, and fruit development, timely irrigation is critical.

With the right moisture level and soil fertility, you can have a higher yield.

Irrigation should be administered every third to fourth day in the summer and every seven to twelve days in the winter in the plains.

If there is no rain, irrigation is used before top dressing.

Irrigate the brinjal field on a regular basis to keep the soil moist on frigid days.
CULTIVATION
A 3 m long, 1.0 m wide, and 0.15 m high block is being prepared. If the nursery beds haven't been treated yet.

Plant the seeds 1 cm deep and 5 cm apart in rows. Cover the seeds with well-rotted manure and fine soil mixture and gently push them down.

The Wheat husk or clean dry grass can be used to cover the beds.

After the seeds have germinated, remove the water husk or dry grass.

Because of the cold temperatures in November and January, seed germination and plant growth in the nursery is slow.

When the seedlings reach a height of 12-15 cm and have 3-to-4 leaves, they are suitable for transplantation in 4-5 weeks.