INTRODUCTION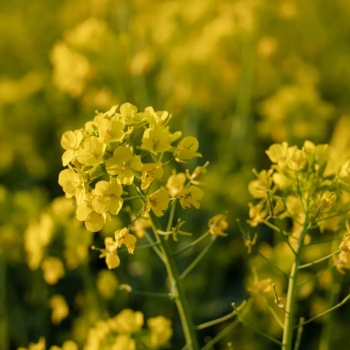 Brassicaceae is a family of Brassica plants.

Cruciferous vegetables such as cabbage, broccoli, cauliflower, and mustards belong to the Brassica (Brassicaceae) family.

Oilseed brassica is grown throughout India, but it is most prevalent in four states (Rajasthan, Madhya Pradesh, Haryana and Uttar Pradesh).

Mustard seeds are in two colors one is white and another one is brown mustard seeds are approximately spherical in shape, finely pitted, odorless while whole, and spicy in flavor.

White mustard seeds are pale yellow in color and have a diameter of 2.5 mm (0.1 inches).

Brown mustard seeds are about the same size as white mustard seeds, but they are a darker yellow color.
REQUIREMENTS
• Soils- Sandy to heavy clay soil is suitable for the mustard crop but alluvial loam is the best soil for mustard cultivation.
• pH- 4.3 to 8.3.
• Temperature- 15° C to 25°C.
• Rainfall- Annual rainfall of more than 600-1000 mm.
• Climate- Cold weather.
IRRIGATION
Mustard is a crop that takes 110-120 days to mature. Mustard needs about 31-40 cm of water to grow.
The initial watering should be given around 30 days after seeding, at the blossoming stage.
The second irrigation should be given around 60-65 days after sowing, when the pods are starting to form.
Mustard is irrigated as a maincrop when planted as part of a mixed crop.
Pure mustard is cultivated as an unirrigated crop in several regions.
At the blooming and grain development stages, the Mustard crop is extremely vulnerable to a lack of soil moisture.
After 25 days of seeding, one irrigation is required.
The crop should be irrigated if it rains a few days before or after the scheduled irrigation time.
A good water drainage system is required in mustard crop fields.
The mustard plant is extremely sensitive to waterlogging.
If there is only one irrigation available, it should be applied 30 to 35 days after sowing.
CULTIVATION
A good seedbed was essential for successful crop germination.
Do two to three ploughings of the soil, followed by two harrowings.

Planking should be done after each plowing.

Prepared a solid, moist, and consistent seedbed to aid in uniform seed germination.

The best time to plant Mustard is between September and October.

For consistent spacing, mix the seeds with fine sand.

Seeds should be sown at a maximum depth of 6 cm in the soil for improved germination.
NUTRIENT DEFICIENCY
DEFICIENCY OF NITROGEN
´Yellowing that starts at the tip and moves along the center of older leaves.
´
Defoliation and die back.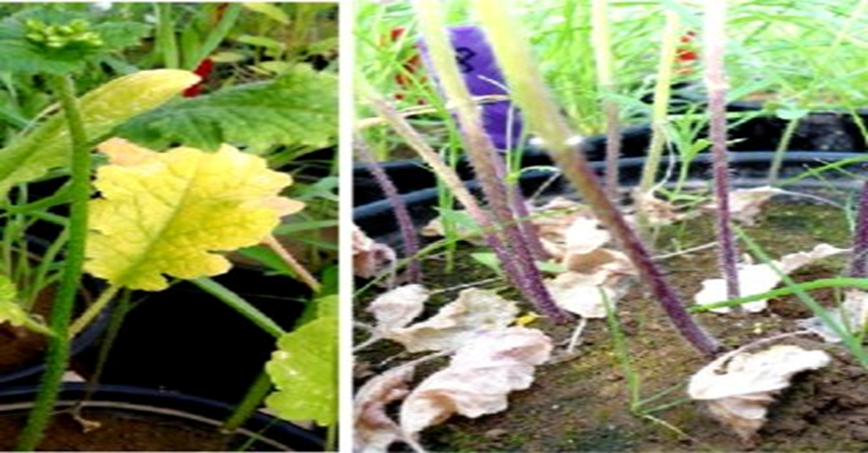 TREATMENT :                                                                                                                                                             
Use

NITROKING

2-3 ml per litre

of water

Use

SPALL90

0.5 ml per litre

of water
DEFICIENCY OF POTASSIUM
´
Necrosis or scorching of tip and margins in older leaves.
´
Defoliation and dieback under severe deficiency.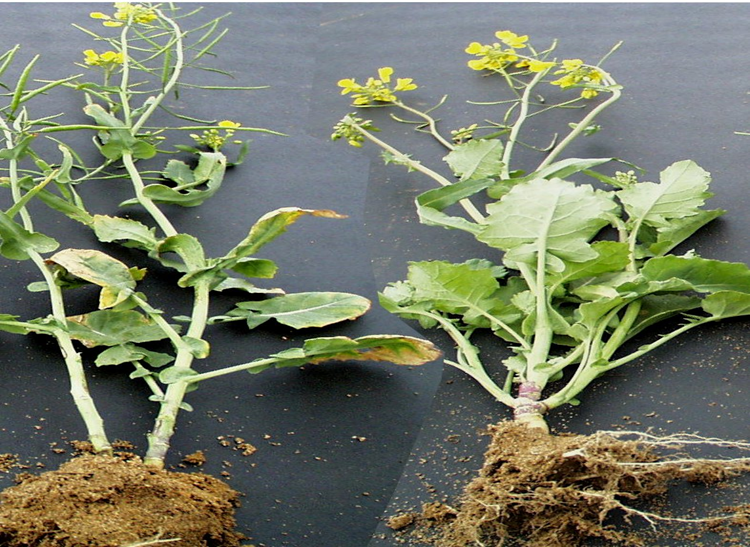 DEFICIENCY OF MANGANESE
´
Interveinal
chlorosis in young leaves with checkered effect/coarse mottling; induced by excessively high pH.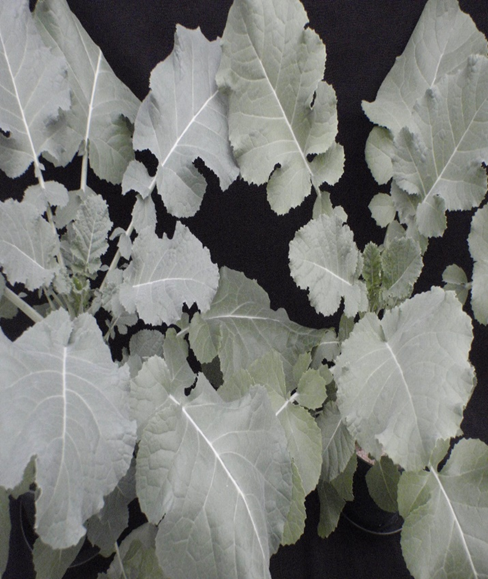 TREATMENT :
Use Manganese EDTA

0.5 gm per

litre of water

Use Grow

2 ml per litre

of water

               

Use SPALL90

0.5 ml per litre

of water

               
DEFICIENCY OF IRON
´
Interveinal
chlorosis
primarily on young tissue, which may turn light green to yellowish and white
.
´
All veins including the smallest ones remain green giving a very fine mottling/ reticulation.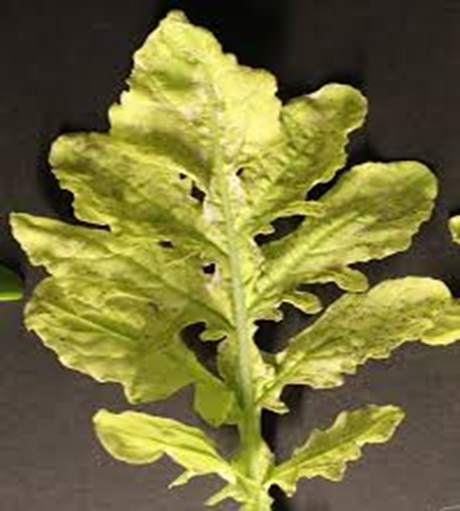 TREATMENT :
Use Ferric EDTA

0.5-01 gm per litre

of water

Use NITROKING

2-3 ml per litre

of water

                  

Use SPALL90

0.5ml per litre

of water

                  
DEFICIENCY OF SULFUR
´
Yellowing of the youngest pair of
leaves.
´
Chlorosis
of mature leaves with newer leaves smaller in size and more chlorotic than the mature leaves.
´
shoot growth is restricted and roots and stems are thinner.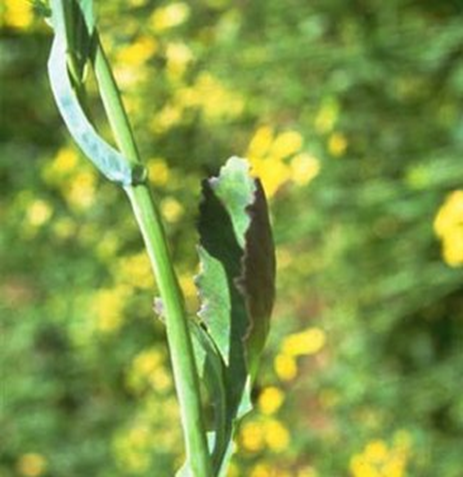 DEFICIENCY OF BORON
´
Young leaves smaller, irregular in shape, leathery texture and without
chlorosis
.
´
characteristic death of growing tip which turns black.
´
Development of lateral branches resulting in fan-shaped structure.
TREATMENT : 
Use NITROKING

2-3 ml per litre

of water

       

 Use BLOOM

2 ml per litre

of water

       

Use SPALL90

0.5 ml per litre

of water

      
DISEASES

A. FUNGAL DISEASES:(i) CONTACT BASED
1. ALTERNARIA BLACK SPOT (Alternaria brassicae)
TREATMENT :
Use PPFC

2-3 gm per litre

of water

  

Use SpAll90

0.5 ml per litre

of water

                
A. FUNGAL DISEASES:(i) CONTACT BASED
2. CERCOSPORA LEAF SPOT (Cercospora brassicicola)
TREATMENT :
Use PPFC

2-3 gm per litre

of water

  

Use SpAll90

0.5 ml per litre

of water

                
A. FUNGAL DISEASES:(i) CONTACT BASED
3.DOWNY MILDEW(Peronospora parasitica)
TREATMENT :
Use PPFC

2-3 gm per litre

of water

  

Use SpAll90

0.5 ml per litre

of water

                
A. FUNGAL DISEASES:(i) CONTACT BASED
4.WHITE RUST (Albugo candida)
TREATMENT :
Use PPFC

2-3 gm per litre

of water

  

Use SpAll90

0.5 ml per litre

of water

                
A. FUNGAL DISEASES:(ii) SYSTEMIC BASED
1. DAMPING OFF (Rhizoctonia solani)
TREATMENT :
Use Fungohit

2-3ml per litre

of water

           

Use SpAll90

0.5 ml per litre

of water

           
A. FUNGAL DISEASES:(ii) SYSTEMIC BASED
2. SCLEROTINIA WHITE MOULD
TREATMENT :
Use Fungohit

2-3ml per litre

of water

           

Use SpAll90

0.5 ml per litre

of water

           
A. FUNGAL DISEASES:(ii) SYSTEMIC BASED
3.FUSARIUM WILT (Fusarium oxysporum)
TREATMENT :
Use Fungohit

2-3ml per litre

of water

           

Use SpAll90

0.5 ml per litre

of water

           
A. FUNGAL DISEASES:(ii) SYSTEMIC BASED
4. VERTICILLIUM WILT (Verticillium dahlia)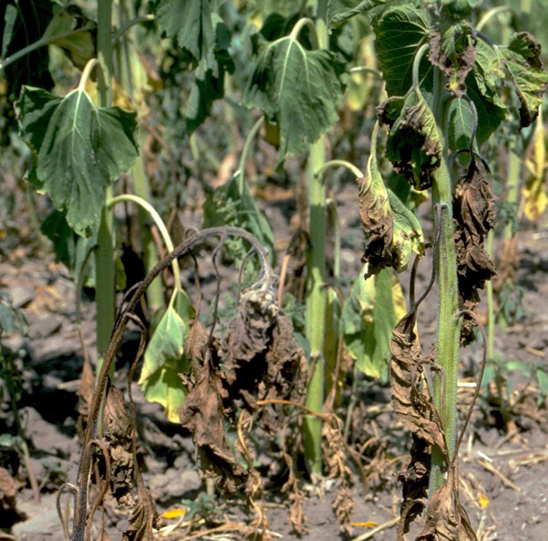 TREATMENT :
Use Fungohit

2-3ml per litre

of water

           

Use SpAll90

0.5 ml per litre

of water

           
B. VIRAL DISEASES
1. CAULIFLOWER MOSAIC VIRUS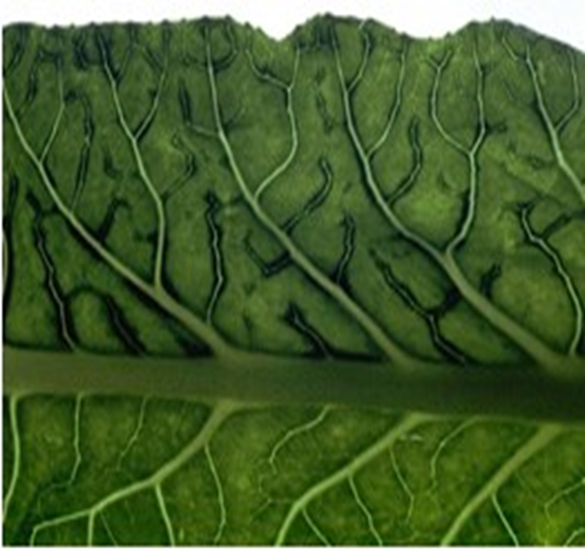 TREATMENT :
Use Virohit

2-3 ml per litre

of water

        

Use virosol

2-3 ml per litre

of water

          

Use PPNP

1 ml per litre

of water

        

Use SpAll90

0.5 ml per litre

of water

          
B. VIRAL DISEASES
2. TURNIP MOSAIC VIRUS
TREATMENT :
Use Virohit

2-3 ml per litre

of water

        

Use virosol

2-3 ml per litre

of water

          

Use PPNP

1 ml per litre

of water

        

Use SpAll90

0.5 ml per litre

of water

          
C. PESTS: (i)CHEWING PESTS
1.HAIRY CATERPILLARS (Spilosoma oblique)
TREATMENT :
Use Pestohit

2-3 ml per litre

of water

          

Use PPNP

1 ml per litre

of water 

         

Use SpAll90

0.5 ml per litre

of water

           
C. PESTS:(i)CHEWING PESTS
2. MUSTARD SAW FLY (Athalia lugens)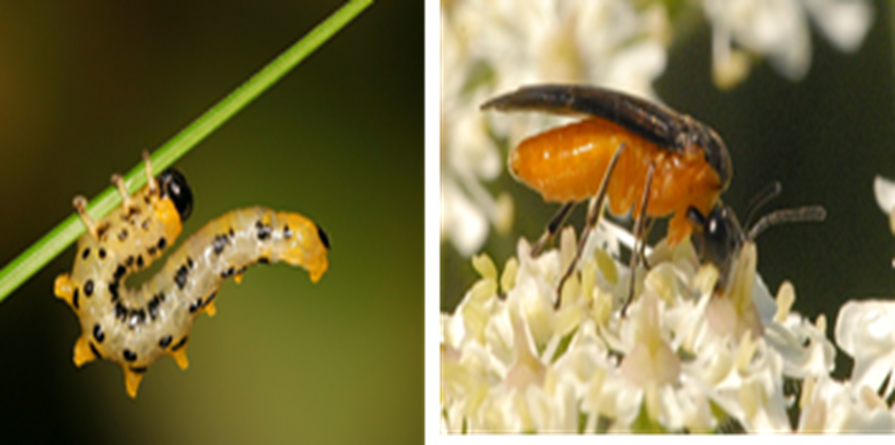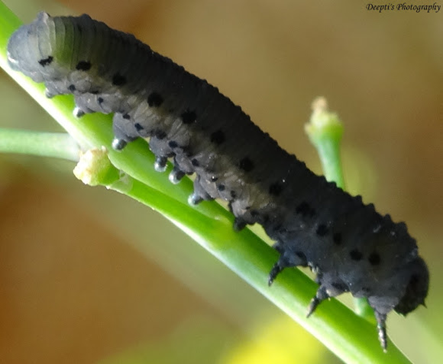 TREATMENT :
Use Pestohit

2-3 ml per litre

of water

          

Use PPNP

1 ml per litre

of water 

         

Use SpAll90

0.5 ml per litre

of water

           
C. PESTS:(i)CHEWING PESTS
3. DIAMOND BACK MOTH (Plutella xylostella)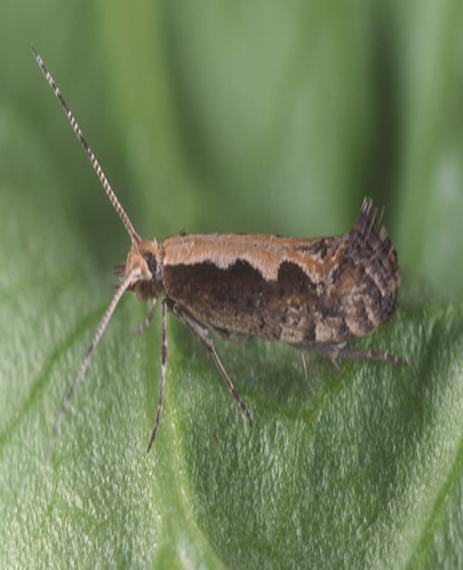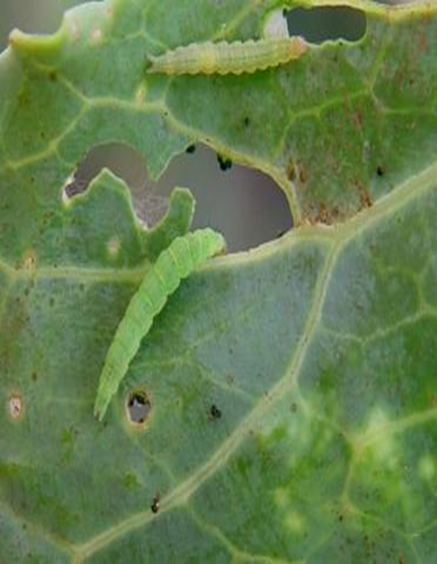 TREATMENT :
Use Pestohit

2-3 ml per litre

of water

          

Use PPNP

1 ml per litre

of water 

         

Use SpAll90

0.5 ml per litre

of water

           
C. PESTS:(ii) SUCKING PESTS
1. MUSTARD APHID(Lipaphis erysimi)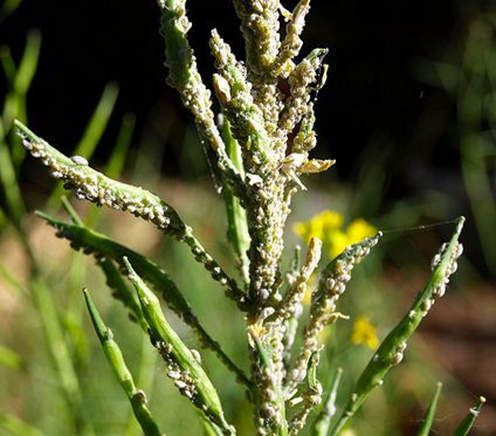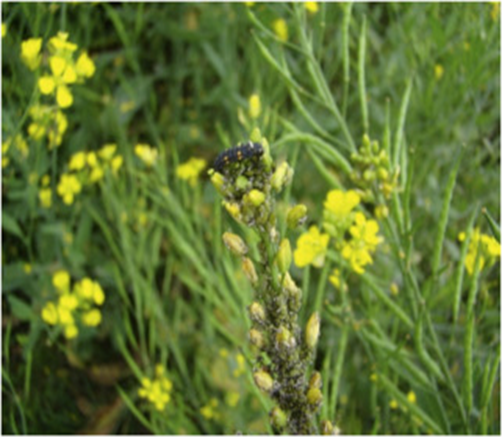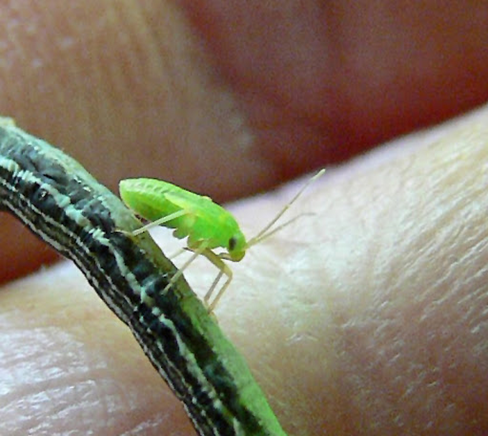 TREATMENT :
 Use Orgomite

2-3 ml per litre

of water

          

Use PPNP

1 ml per litre

of water

         

Use SpAll90

0.5 ml per litre

of water

           
C. PESTS  :(ii) SUCKING PESTS
2.PAINTED BUG(Bagrada bug)

TREATMENT :
 Use Orgomite

2-3 ml per litre

of water

          

Use PPNP

1 ml per litre

of water

         

Use SpAll90

0.5 ml per litre

of water