INTRODUCTION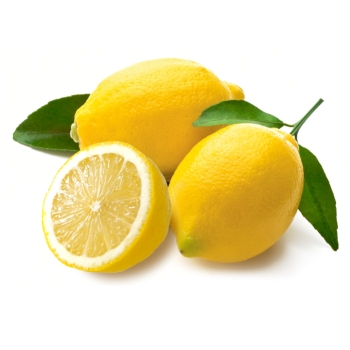 Citrus belongs to the Rutaceae family.

India is the world's sixth-largest producer of citrus fruit.

Andhrapradesh, Maharashtra, Punjab, Madhya Pradesh, Gujrat, Rajasthan, Karnataka, Orissa, Bihar, and Assam are among the states where it is farmed.

Pectin is abundant in citrus peels.

Citrus fruit is also known as a plant that loves micronutrients.
REQUIREMENTS
Soils- Light loam well-drained soils are best for lemon cultivation.

 pH- 5.5-7.5. They can also grow in slightly alkaline and acidic soils.

Climate- Cold weather.

Temperature- Lemon trees prefer a warmer climate with an acceptable temperature range being between 12-20°C.
IRRIGATION
Depending on the season and soil type, citrus should be irrigated every 7 to 28 days.
Wet the soil to a depth of at least two feet from the tree's trunk to just beyond the drip line.
Leaf curling is the first indicator of water stress in a citrus tree.
Drip tubing with attached emitters is one of the best irrigation choices for lemon trees.
You wrap the tubing around the lemon tree in a cyclical pattern to keep the root ball and surrounding root spread wet.
Creating a circle basin is another irrigation option.
This soil ring, placed 2 feet away from the lemon tree's trunk, keeps water contained within the circle for optimal topsoil saturation.
This basin, however, should not clog the root ball or remain stagnant on the soil's surface; instead, the water should seep down into the soil for healthy and wet soil ecology.
CULTIVATION
In the middle of the pot, plant the seed about half an inch deep.

Using a spray bottle, carefully sprinkle the soil directly above the seed with water.

Standard-size citrus trees should be spaced 15 to 20 feet apart from their centers, whereas dwarf trees that have reached full size should be spaced 8 to 12 feet apart.

Citrus trees can be grown vertically or as espaliers in small areas.
NUTRIENT DEFICIENCY
DEFICIENCY OF NITROGEN
´
The older leaves are pale green to yellow.
´
Yellowing that starts at the tip and moves along the center of older leaves
´
The life of a leaf can be shortened from 1-3years to 6 months.
DEFICIENCY OF PHOSPHORUS
´
Growth is reduced when the supply of P is too
low.
´
Leaves are small and narrow with purplish or bronze, lusterless discoloration.
´
Leaves shed prematurely and fruit can drop before normal harvesting time.
TREATMENT : 
Use NITROKING

2-3 ml per litre

of water

       

 Use BLOOM

2 ml per litre

of water

       

Use SPALL90

0.5 ml per litre

of water

      
DEFICIENCY OF POTASSIUM
´
The rate of photosynthesis drops sharply when plants are K
deficient.
´
Decreased yield and low fruit quality.
´
Firing"…drying along tips and margins of older leaves.
DEFICIENCY OF MAGNESIUM
´
Interveinal yellowing on older leaves first.
´
Discoloration intensifies leaf tips and leaf margins.
´
Leaf base remains green for the longest time.
DEFICIENCY OF CALCIUM
´
Growing points of plant may die.
´
Younger leaves are affected.
TREATMENT :
Use Calcium EDTA

0.5-01 gm per litre

of water

Use NITROKING

2-3 ml per litre

of water

                  

Use SPALL90

0.5ml per litre

of water

                  
DEFICIENCY OF BORON
´
Boron deficiency causes the death of the terminal growing point.
´
The tree loses its apical dominance and sends out multiple shoots.
TREATMENT : 
Use NITROKING

2-3 ml per litre

of water

       

 Use BLOOM

2 ml per litre

of water

       

Use SPALL90

0.5 ml per litre

of water

      
DISEASES
A. FUNGAL DISEASES (i) CONTACT BASED
1. ALTERNARIA BROWN SPOT (Alternaria alternate)
TREATMENT :
Use PPFC

2-3 gm per litre

of water

  

Use SpAll90

0.5 ml per litre

of water

                
A. FUNGAL DISEASES (i) CONTACT BASED
2. BLACK SPOT (Guignardia citricarpa)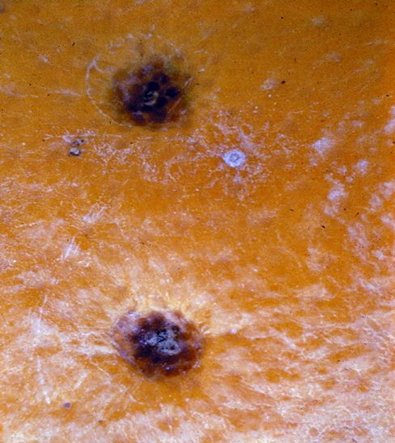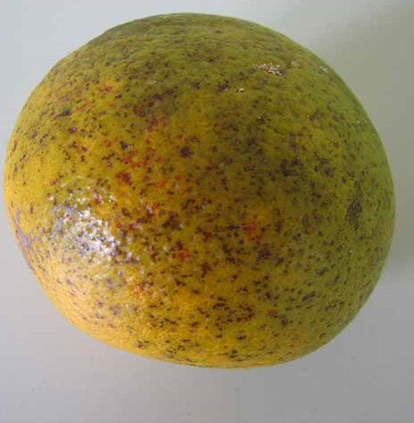 TREATMENT :
Use PPFC

2-3 gm per litre

of water

  

Use SpAll90

0.5 ml per litre

of water

                
A. FUNGAL DISEASES(i) CONTACT BASES  
3. POWDERY MILDEW (Acrosporium tingitaninum)
TREATMENT :
Use PPFC

2-3 gm per litre

of water

  

Use SpAll90

0.5 ml per litre

of water

                
A. FUNGAL DISEASES (i) CONTACT BASED
 4. PINK DISEASE (Erythricium salmonicolor)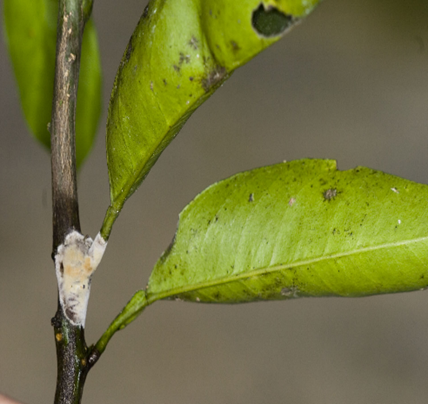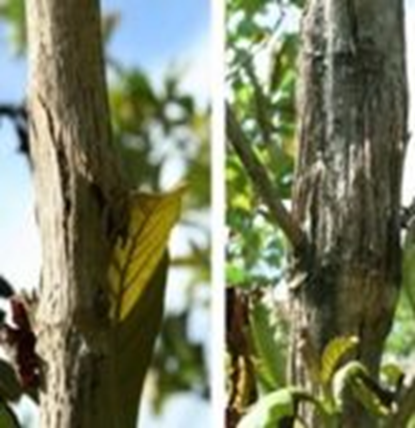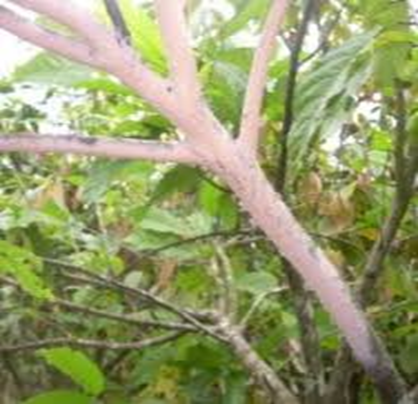 TREATMENT :
Use PPFC

2-3 gm per litre

of water

  

Use SpAll90

0.5 ml per litre

of water

                
A. FUNGAL DISEASES (i) CONTACT BASED
5. GREENING (Liberobactor asiaticum )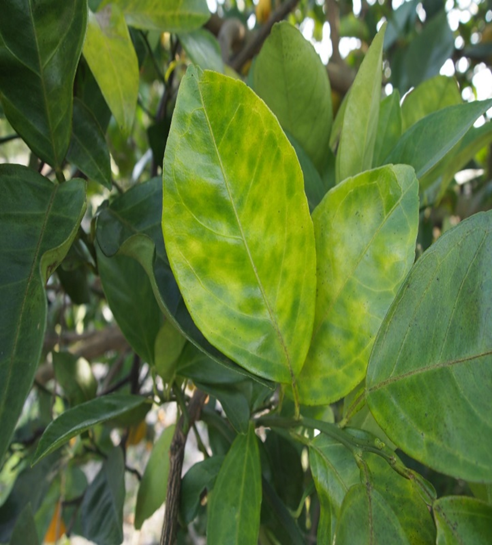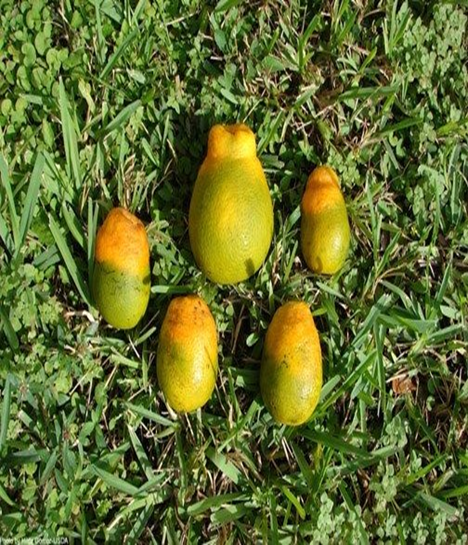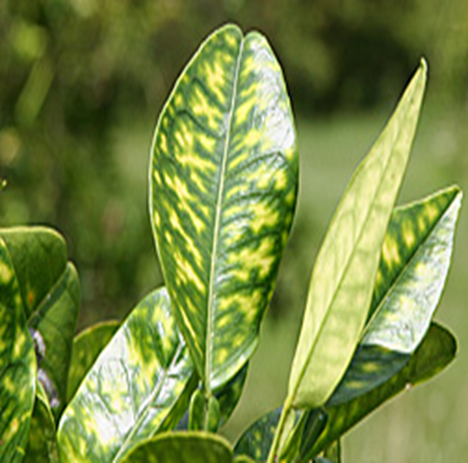 TREATMENT :
Use PPFC

2-3 gm per litre

of water

  

Use SpAll90

0.5 ml per litre

of water

                
A. FUNGAL DISEASES  (ii) SYSTEMIC BASED
1. PHOMOPSIS STEM END ROT(Lasiodiplodia theobromae)
TREATMENT :
Use Fungohit

2-3ml per litre

of water

           

Use SpAll90

0.5ml per litre

of water

           
A. FUNGAL DISEASES (ii) SYSTEMIC BASED
 2.DRY ROOT ROT(Nectria haematococca)
TREATMENT :
Use Fungohit

2-3ml per litre

of water

           

Use SpAll90

0.5ml per litre

of water

           
A. FUNGAL DISEASES (ii) SYSTEMIC BASED
3.PHYTOPHTHORA FOOT ROT(Phytophthora citrophthora)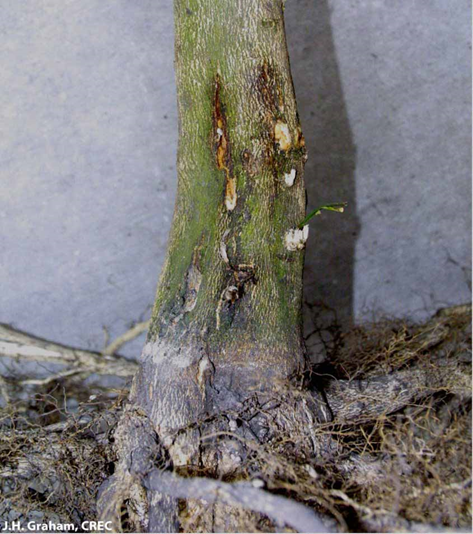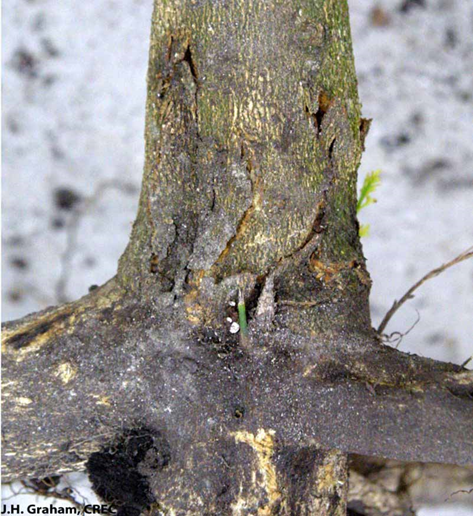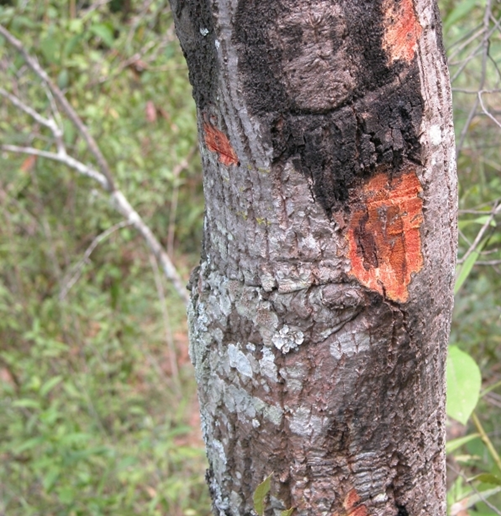 TREATMENT :
Use Fungohit

2-3ml per litre

of water

           

Use SpAll90

0.5ml per litre

of water

           
A. FUNGAL DISEASES (ii) SYSTEMIC BASED
 4. GUMMOSIS (Phytophthora parasitica)
TREATMENT :
Use Fungohit

2-3ml per litre

of water

           

Use SpAll90

0.5ml per litre

of water

           
B. VIRAL DISEASES
1. CITRUS YELLOW MOSAIC VIRUS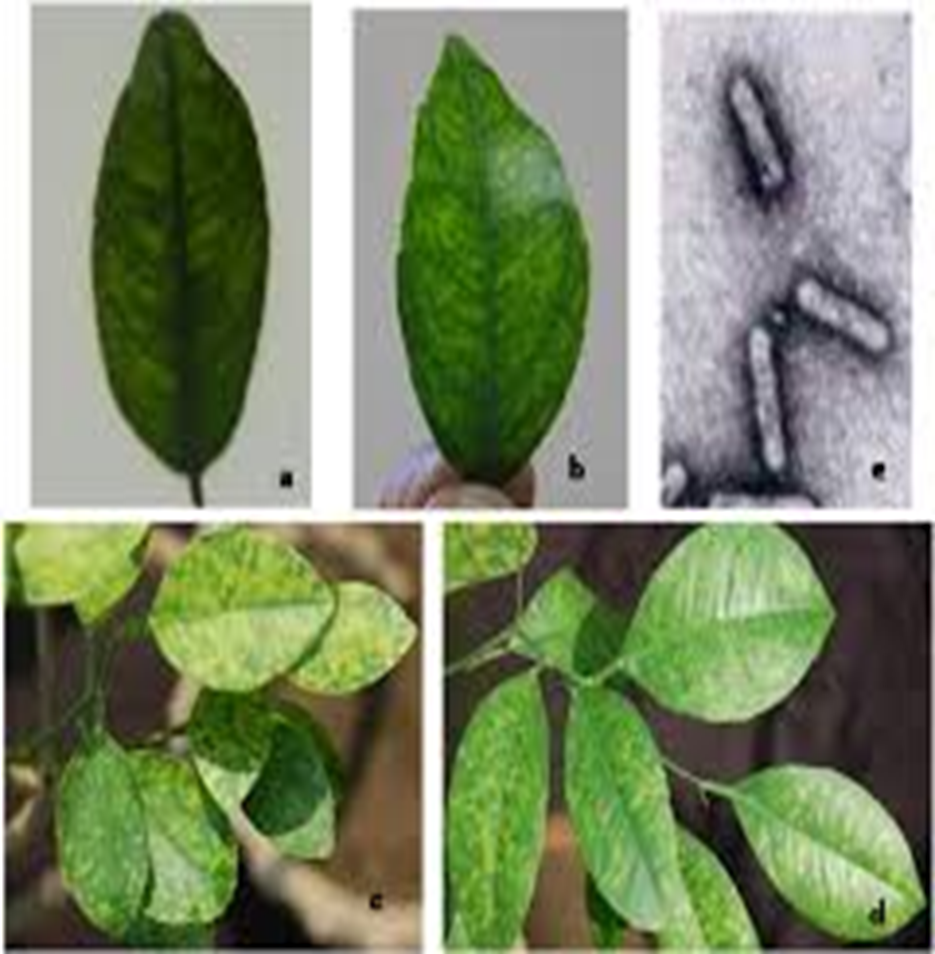 TREATMENT :
Use Virohit

2-3 ml per litre

of water

        

Use virosol

2-3 ml per litre

of water

          

Use PPNP

1 ml per litre

of water

        

Use SpAll90

0.5 ml per litre

of water

          
B. VIRAL DISEASES
2. CITRUS CHLOROTIC DWARF VIRUS
TREATMENT :
Use Virohit

2-3 ml per litre

of water

        

Use virosol

2-3 ml per litre

of water

          

Use PPNP

1 ml per litre

of water

        

Use SpAll90

0.5 ml per litre

of water

          
B. VIRAL DISEASES
3. CITRUS PSOROSIS VIRUS
TREATMENT :
Use Virohit

2-3 ml per litre

of water

        

Use virosol

2-3 ml per litre

of water

          

Use PPNP

1 ml per litre

of water

        

Use SpAll90

0.5 ml per litre

of water

          
B. VIRAL DISEASES
4.CITRUS TRISTEZA VIRUS
TREATMENT :
Use Virohit

2-3 ml per litre

of water

        

Use virosol

2-3 ml per litre

of water

          

Use PPNP

1 ml per litre

of water

        

Use SpAll90

0.5 ml per litre

of water

          
C. PESTS (i)CHEWING PESTS
1. CITRUS LEAF MINER (Phyllocnistic citrella)
TREATMENT :
Use Pestohit

2-3 ml per litre

of water

          

Use PPNP

1 ml per litre

of water 

         

Use SpAll90

0.5ml per litre

of water

           
C. PESTS (i)CHEWING PESTS
  2. CITRUS BUTTERFLY (Papilio demoleus)
TREATMENT :
Use Pestohit

2-3 ml per litre

of water

          

Use PPNP

1 ml per litre

of water 

         

Use SpAll90

0.5ml per litre

of water

           
C. PESTS (ii)SUCKING PESTS
 1. BLACK APHID (Toxoptera aurantii)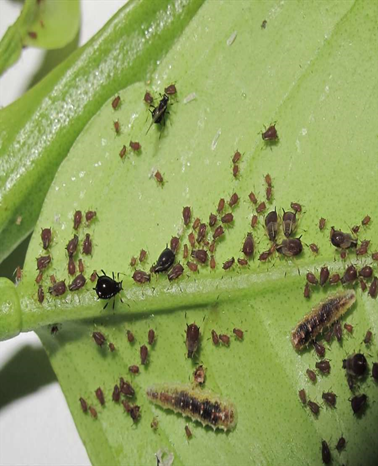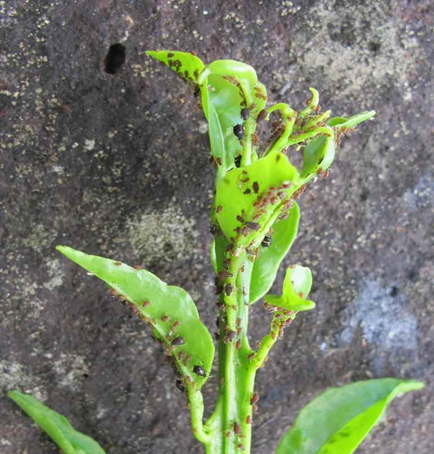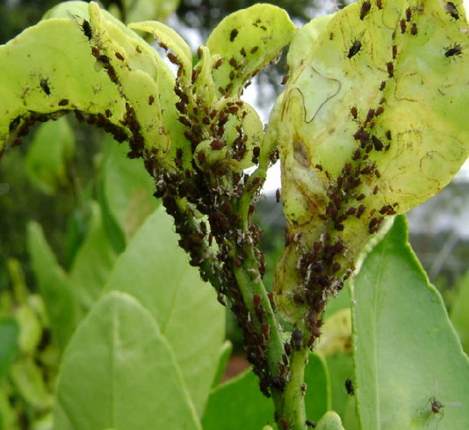 TREATMENT :
 Use Orgomite

2-3 ml per litre

of water

          

Use PPNP

1 ml per litre

of water

         

Use SpAll90

0.5 ml per litre

of water

           
C. PESTS (ii)SUCKING PESTS
 2.BROWN APHID (Toxoptera citricida)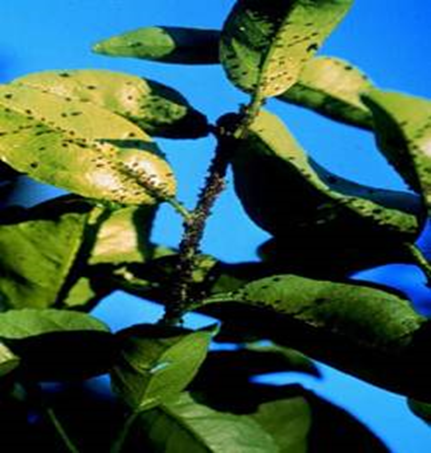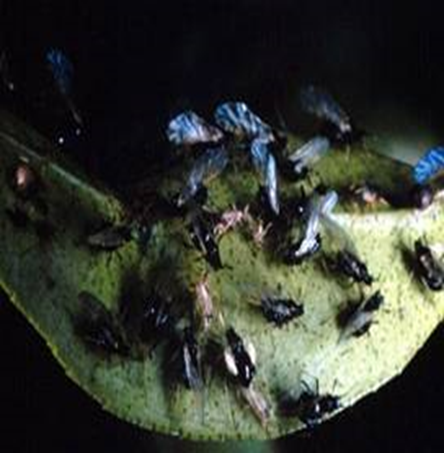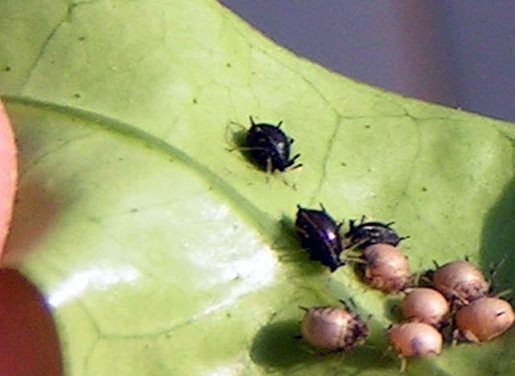 TREATMENT :
 Use Orgomite

2-3 ml per litre

of water

          

Use PPNP

1 ml per litre

of water

         

Use SpAll90

0.5 ml per litre

of water

           
C. PESTS  (ii)SUCKING PESTS
 3.CITRUS BLACK FLY (Aleurocanthus woglumi )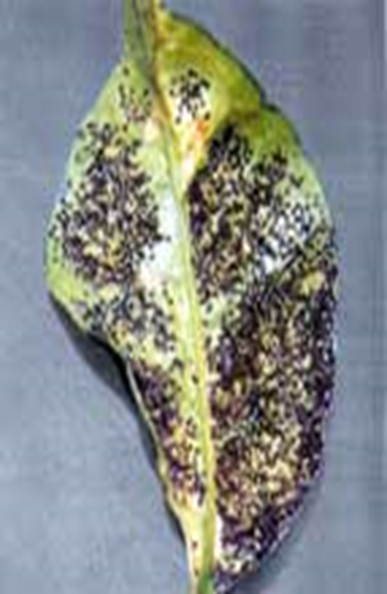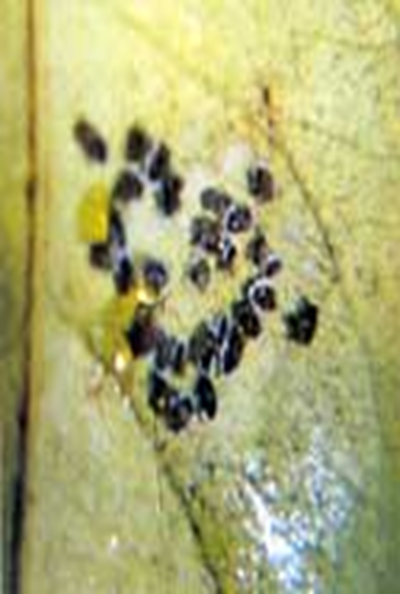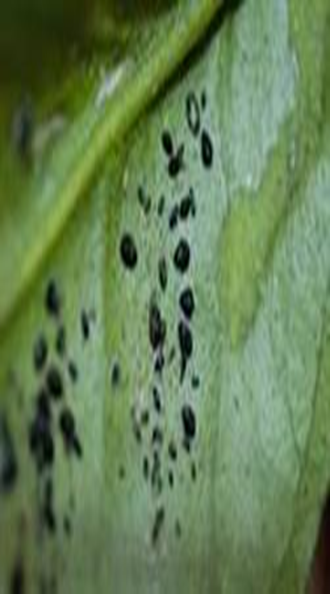 TREATMENT :
 Use Orgomite

2-3 ml per litre

of water

          

Use PPNP

1 ml per litre

of water

         

Use SpAll90

0.5 ml per litre

of water

           
C. PESTS (ii)SUCKING PESTS
4.CITRUS PSYLLID (Diaphorina citri )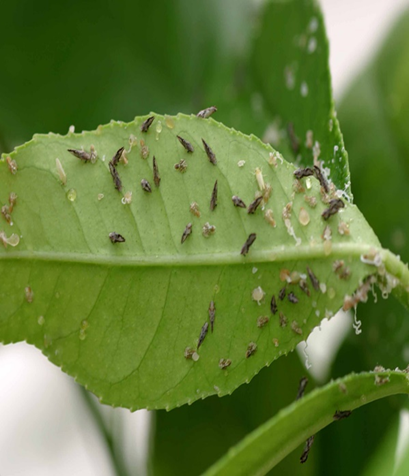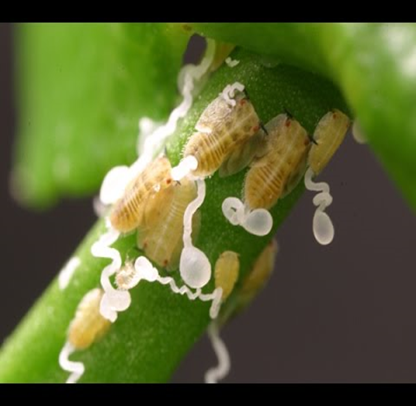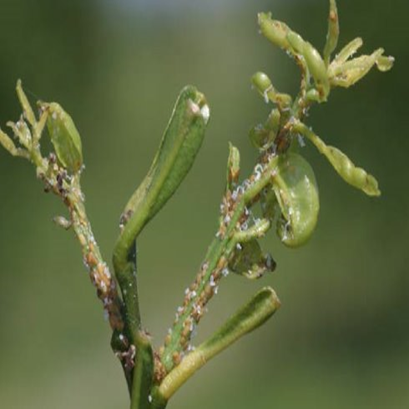 TREATMENT :
 Use Orgomite

2-3 ml per litre

of water

          

Use PPNP

1 ml per litre

of water

         

Use SpAll90

0.5 ml per litre

of water

           
C. PESTS (ii)SUCKING PESTS
5. MEALY BUG (Planoccus citri)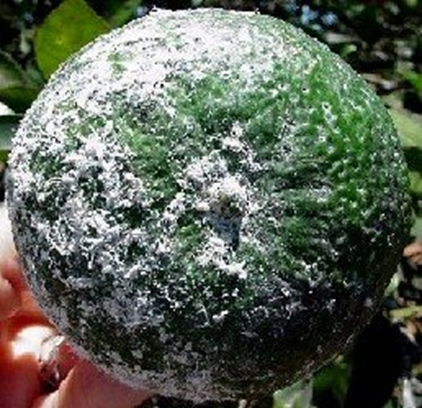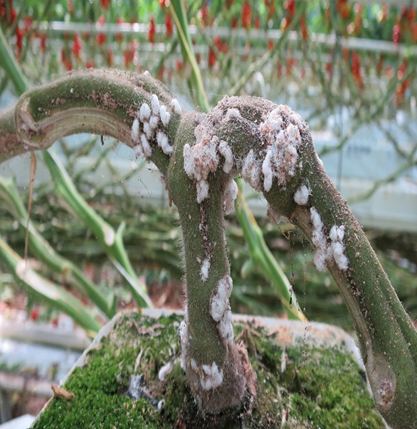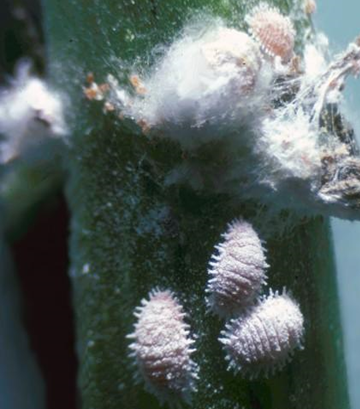 TREATMENT :
 Use Orgomite

2-3 ml per litre

of water

          

Use PPNP

1 ml per litre

of water

         

Use SpAll90

0.5 ml per litre

of water

           
C. PESTS (ii)SUCKING PESTS
 6.FRUIT SUCKING MOTH (Otheris maternal)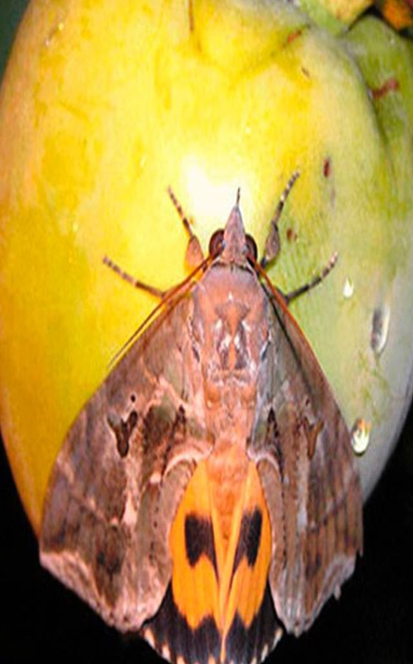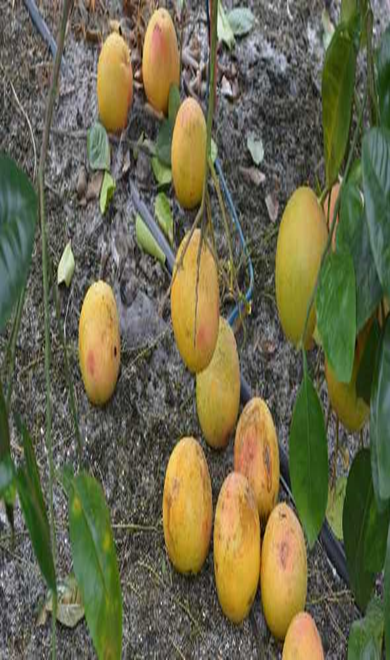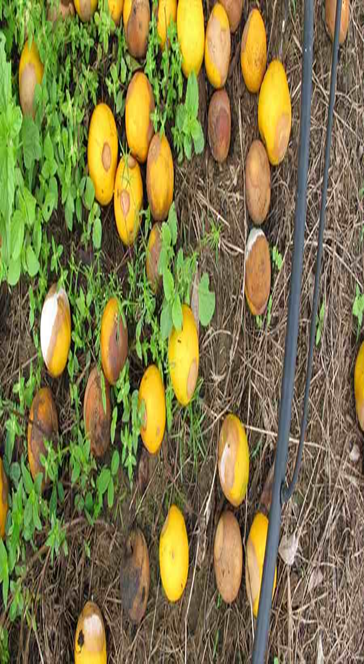 TREATMENT :
 Use Orgomite

2-3 ml per litre

of water

          

Use PPNP

1 ml per litre

of water

         

Use SpAll90

0.5 ml per litre

of water

           
C. PESTS (ii)SUCKING PESTS
7.CITRUS THRIPS(Thrips nilgiriensis)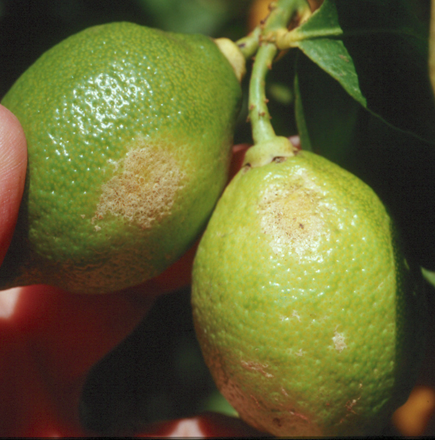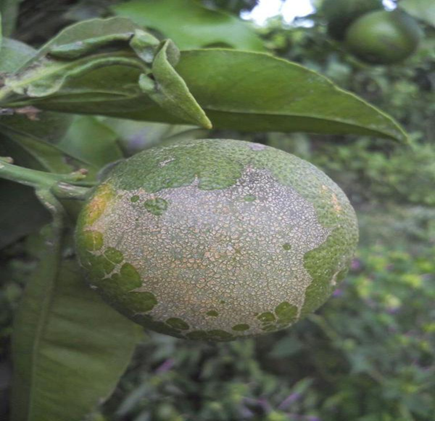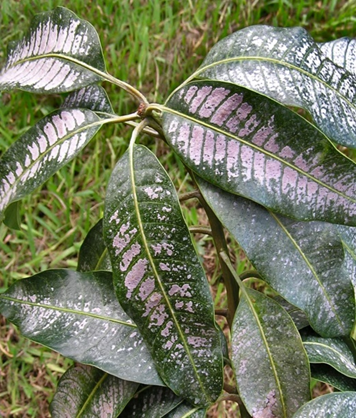 TREATMENT :
 Use Orgomite

2-3 ml per litre

of water

          

Use PPNP

1 ml per litre

of water

         

Use SpAll90

0.5 ml per litre

of water

           
C. PESTS (ii)SUCKING PESTS
8. COTTONY CUSHION SCALE (Icerya purchase)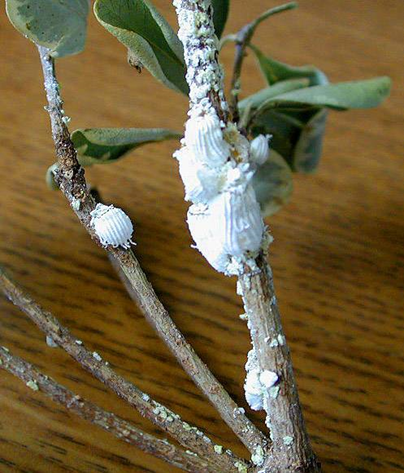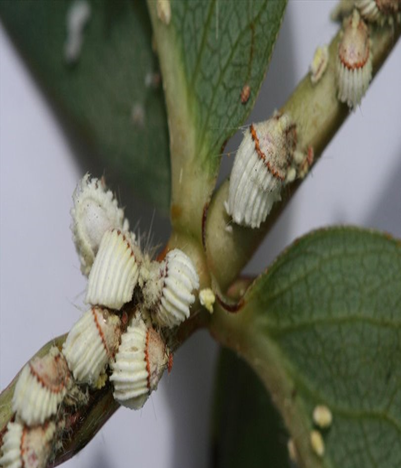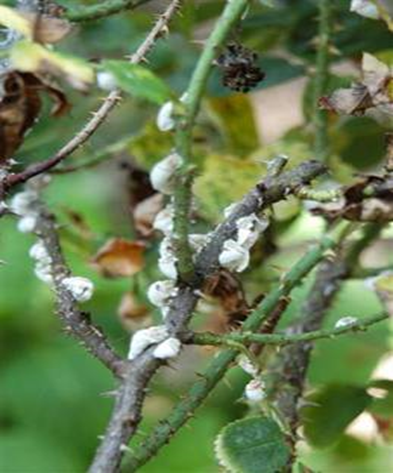 TREATMENT :
 Use Orgomite

2-3 ml per litre

of water

          

Use PPNP

1 ml per litre

of water

         

Use SpAll90

0.5 ml per litre

of water