INTRODUCTION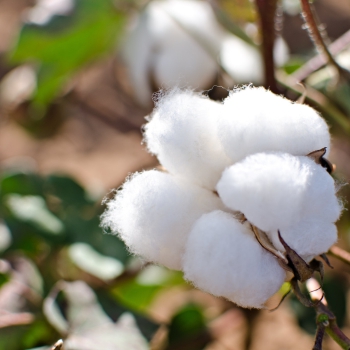 Cotton is a member of the Malvaceae family, and its scientific name is Gossypium.
Cotton is a plant that demands a long period of frost-free weather, as well as a lot of heat and light.
It prefers a hot, humid climate.
We will not have numerous rainfalls during the maturing (summer) and harvesting days in order to successfully cultivate cotton plants (during autumn).
REQUIREMENTS
•Soil- Alluvial, clayey and red sandy loam.
•Temperature- Daily air temperature =15 degrees C (60° F) for germination.
                        Vegetative growth =21-27 degrees C (70-80°F).
                         Fruiting period=27-32 degrees C (80-90° F).
•Cultivation- The major soil types suitable for cotton cultivation are alluvial, clayey, and red sandy loam. Cotton is grown both under irrigated and rain-fed conditions.
•pH- 5.8 to 8.0.
•Rainfall- It requires at least 500 mm of mean annual rainfall with uniform distribution.
•Susceptibility- They are susceptible to pests.
IRRIGATION
It will take 20-25 cm to produce a square.

Cotton requires 20-25 cm of water from squaring to first blooming.

During boll development, the remaining 10-20 cm is necessary.

Cotton crops require a total of 50-70 cm of water.

Cotton's growth and output are severely hampered by moisture stress at critical times.

Moisture stress during boll development will not only limit output but also have a significant impact on fiber quality.

In comparison to regular watering, when the number of irrigations is reduced, the root development is deeper, allowing moisture to be absorbed from deeper levels.

During flowering, the crop is vulnerable to moisture stress.
CULTIVATION
Cotton cultivation necessitates a long period of frost-free weather and lots of sunlight.

Frost is a cotton plant's worst enemy, and growth is slowed when temperatures drop below 20 degrees Celsius.
It can be grown with irrigation in locations with lower rainfall (50-100 cm).
Punjab, Haryana, Gujarat, and Rajasthan account for over 80% of all cotton-irrigated land.
High rainfall early in the season and bright, dry weather during the ripening period are both beneficial to a good crop.
It takes 6-8 months for it to mature.
Picking is a key period that necessitates a large amount of inexpensive and efficient labor, and it lasts for six months.
At the time of boll opening and plucking, wet weather and heavy rainfall are damaging, and the plant becomes subject to pests and disease.
NUTRIENT DEFICIENCY
1. DEFICIENCY OF NITROGEN
DISEASES
A.FUNGAL DISEASES: (i) CONTACT BASED
1. ANTHRACNOSE (Glomerulla gossypii)
TREATMENT :
Use PPFC

2-3 gm per litre

of water

  

Use SpAll90

0.5 ml per litre

of water

                
A. FUNGAL DISEASES: (i) CONTACT BASED
2. AREOLATE MILDEW (Ramularia gossypii)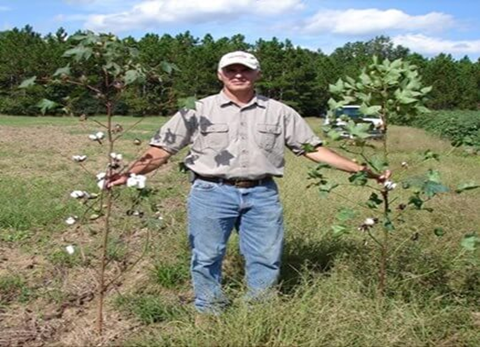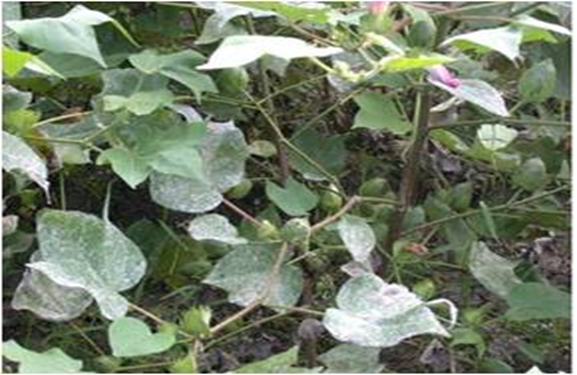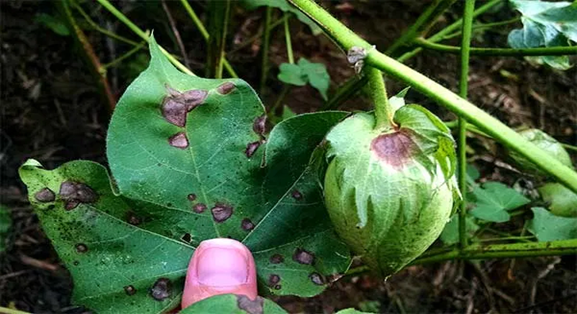 TREATMENT :
Use PPFC

2-3 gm per litre

of water

  

Use SpAll90

0.5 ml per litre

of water

                
A.FUNGAL DISEASES: (i) CONTACT BASED
3.FUSARIUM WILT  (Fusarium oxysporum)
TREATMENT :
Use PPFC

2-3 gm per litre

of water

  

Use SpAll90

0.5 ml per litre

of water

                
A.FUNGAL DISEASES: (i) CONTACT BASED          
 4. LEAF SPOT  (Alternaria macrospora)
TREATMENT :
Use PPFC

2-3 gm per litre

of water

  

Use SpAll90

0.5 ml per litre

of water

                
A.FUNGAL DISEASES: (i) CONTACT BASED          
5. POWDERY MILDEW (Leveillula taurica)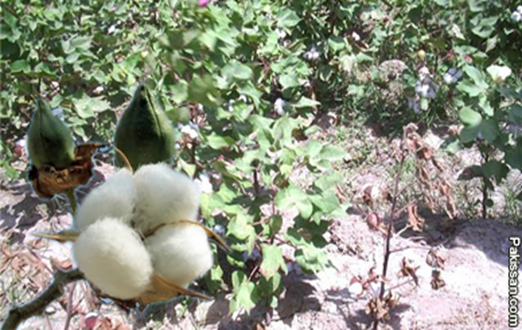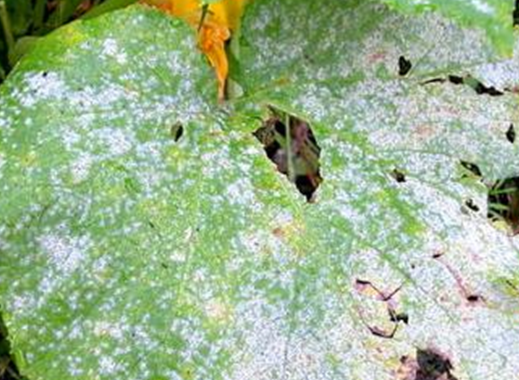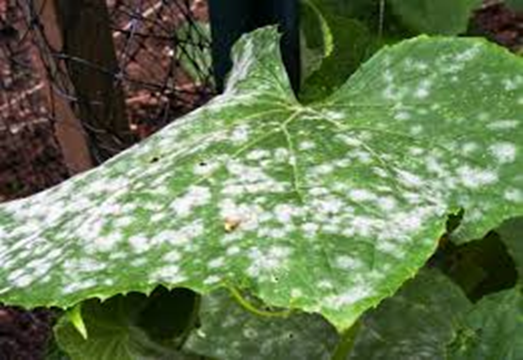 TREATMENT :
Use PPFC

2-3 gm per litre

of water

  

Use SpAll90

0.5 ml per litre

of water

                
A. FUNGAL DISEASES: (i) CONTACT BASED      
6. COTTON RUST  (Puccinia schedonnardii)
TREATMENT :
Use PPFC

2-3 gm per litre

of water

  

Use SpAll90

0.5 ml per litre

of water

                
A. FUNGAL DISEASES: (i) CONTACT BASED           
 7.  VERTICILLIUM WILT (Verticillium dahlia)
TREATMENT :
Use PPFC

2-3 gm per litre

of water

  

Use SpAll90

0.5 ml per litre

of water

                
A.

FUNGAL DISEASES: (i) CONTACT BASED

       
 8. GREY MOLD (Botrytis cinerea)
TREATMENT :
Use PPFC

2-3 gm per litre

of water

  

Use SpAll90

0.5 ml per litre

of water

                
A.FUNGAL DISEASES: (ii) SYSTEMIC BASED         
1. BLACK ROOT ROT (Thielaviopsis basicola)
TREATMENT :
Use Fungohit

2-3ml per litre

of water

           

Use SpAll90

0.5 ml per litre

of water

           
A. FUNGAL DISEASES: (ii) SYSTEMIC BASED
2. BOLL ROT (Colletotrichum gossypii)
TREATMENT :
Use Fungohit

2-3ml per litre

of water

           

Use SpAll90

0.5 ml per litre

of water

           
A. FUNGAL DISEASES: (ii) SYSTEMIC BASED     
3. CHARCOAL ROT  (Macrophomina phaseolina)
TREATMENT :
Use Fungohit

2-3ml per litre

of water

           

Use SpAll90

0.5 ml per litre

of water

           
A. FUNGAL DISEASES: (ii) SYSTEMIC BASED
4. STEM CANKER (Phoma exigua)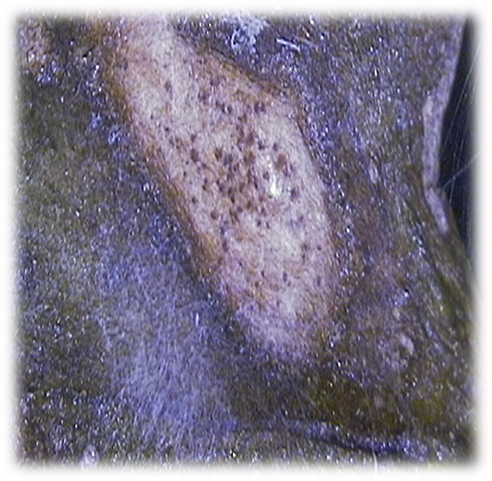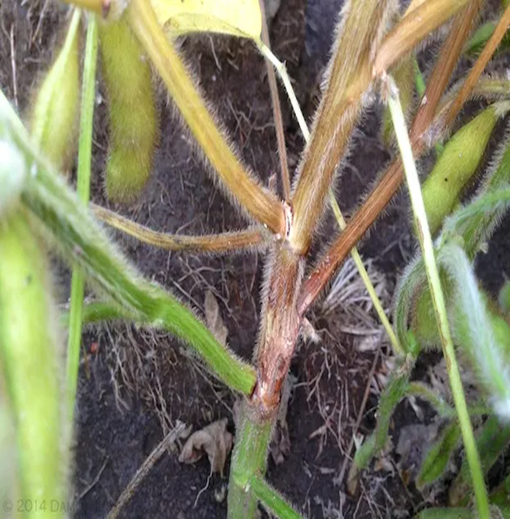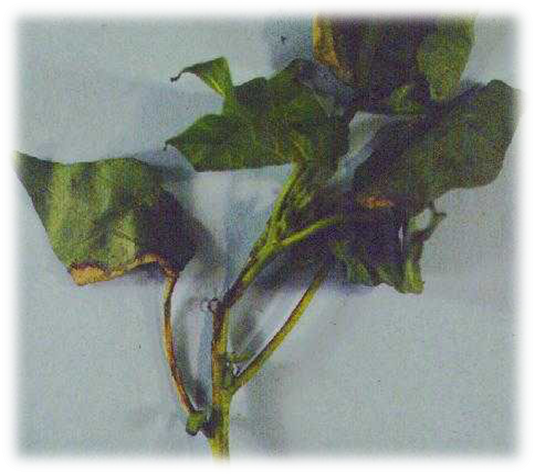 TREATMENT :
Use Fungohit

2-3ml per litre

of water

           

Use SpAll90

0.5 ml per litre

of water

           
A. FUNGAL DISEASES: (ii) SYSTEMIC BASED
5. DAMPING OFF (Macrophomina phaseoli)
TREATMENT :
Use Fungohit

2-3ml per litre

of water

           

Use SpAll90

0.5 ml per litre

of water

           
B. VIRUS ATTACK
1. ANTHOCYANOSIS
TREATMENT :
Use Virohit

2-3 ml per litre

of water

        

Use virosol

2-3 ml per litre

of water

          

Use PPNP

1 ml per litre

of water

        

Use SpAll90

0.5 ml per litre

of water

          
B. VIRUS ATTACK
2. BLUE DISEASE (Phytoplasma)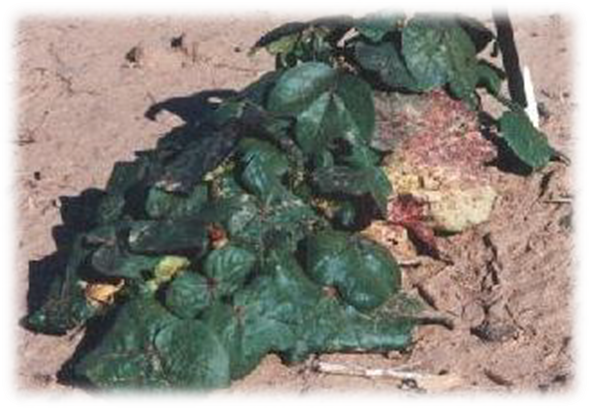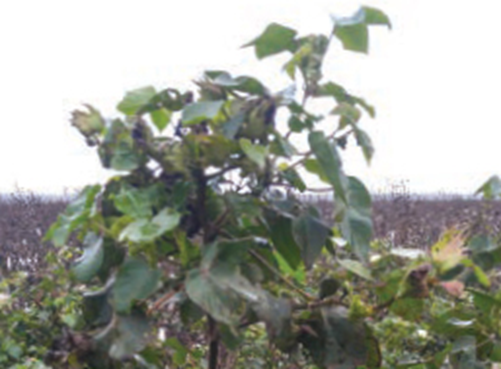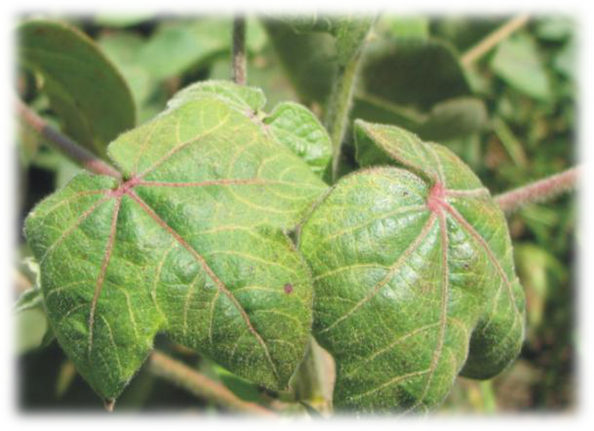 TREATMENT :
Use Virohit

2-3 ml per litre

of water

        

Use virosol

2-3 ml per litre

of water

          

Use PPNP

1 ml per litre

of water

        

Use SpAll90

0.5 ml per litre

of water

          
B. VIRUS ATTACK
3. COTTON LEAF CURL VIRUS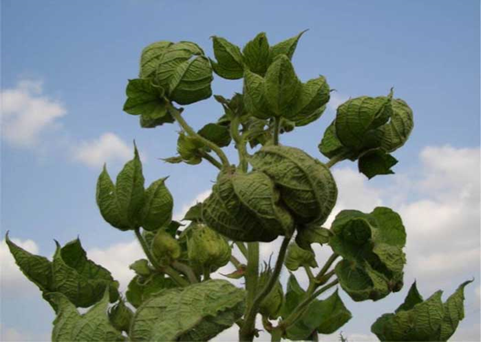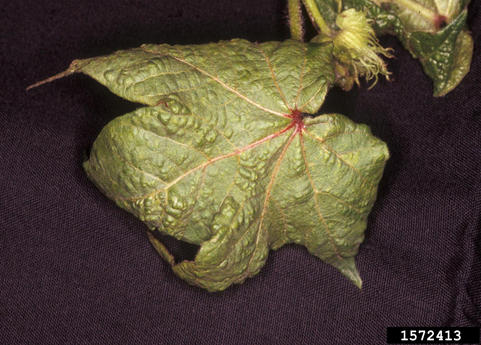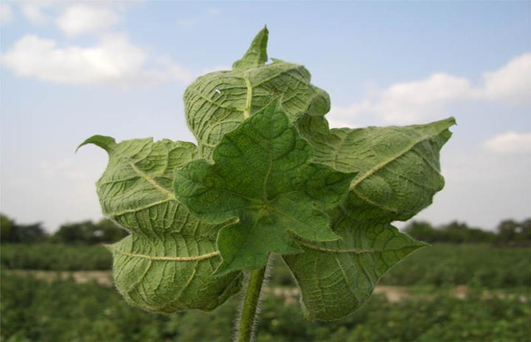 TREATMENT :
Use Virohit

2-3 ml per litre

of water

        

Use virosol

2-3 ml per litre

of water

          

Use PPNP

1 ml per litre

of water

        

Use SpAll90

0.5 ml per litre

of water

          
B. VIRUS ATTACK
4. COTTON MOSAIC VIRUS
TREATMENT :
Use Virohit

2-3 ml per litre

of water

        

Use virosol

2-3 ml per litre

of water

          

Use PPNP

1 ml per litre

of water

        

Use SpAll90

0.5 ml per litre

of water

          
C. PEST:(i) CHEWING PESTS
1. FRUIT BORER (Helicoverpa armigera)
TREATMENT :
Use Pestohit

2-3 ml per litre

of water

          

Use PPNP

1 ml per litre

of water 

         

Use SpAll90

0.5 ml per litre

of water

           
C. PEST:(i) CHEWING PESTS
2. Pink bollworm (Pectinophora gossypiella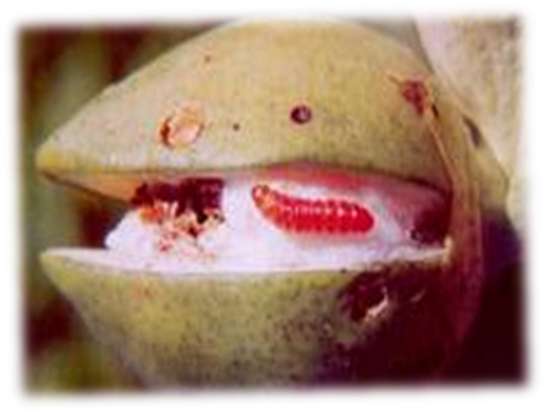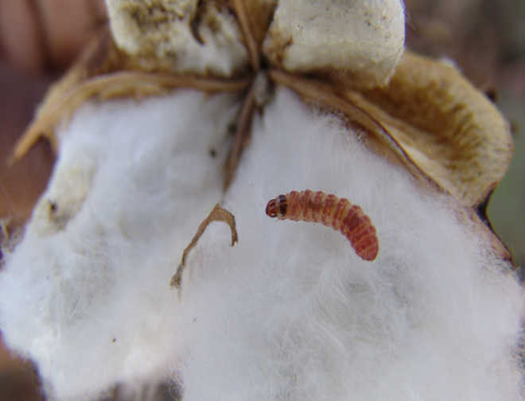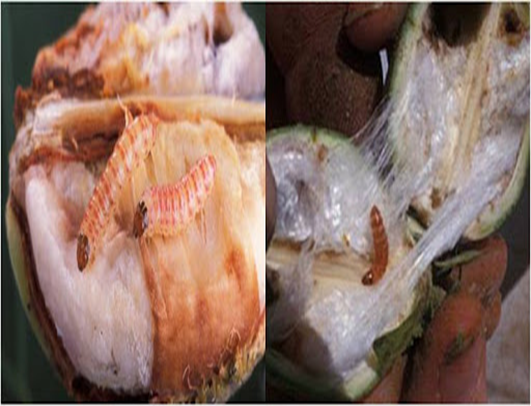 TREATMENT :
Use Pestohit

2-3 ml per litre

of water

          

Use PPNP

1 ml per litre

of water 

         

Use SpAll90

0.5 ml per litre

of water

           
C. PEST:(i) CHEWING PESTS
3. SPOTTED BOLLWORMS (Earias vittella)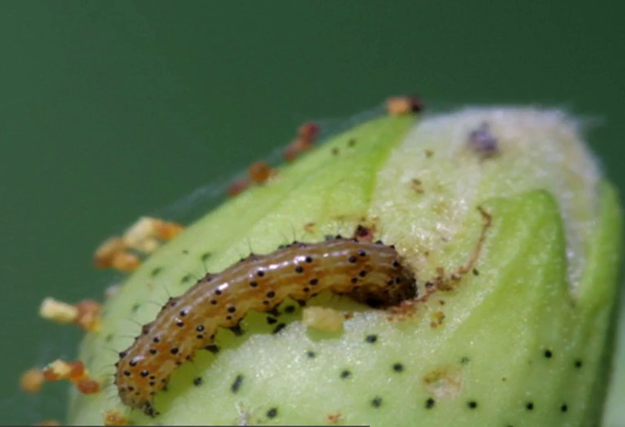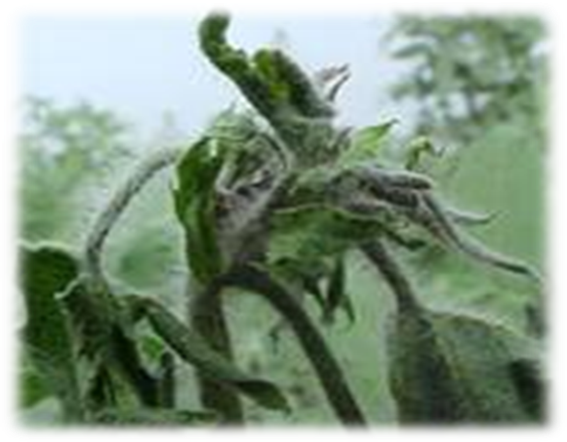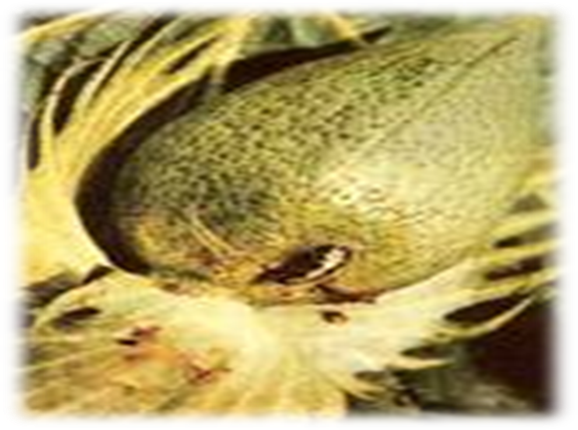 TREATMENT :
Use Pestohit

2-3 ml per litre

of water

          

Use PPNP

1 ml per litre

of water 

         

Use SpAll90

0.5 ml per litre

of water

           
C.PEST:(i) CHEWING PESTS
4. Stem Weevil (Pempheres affinis)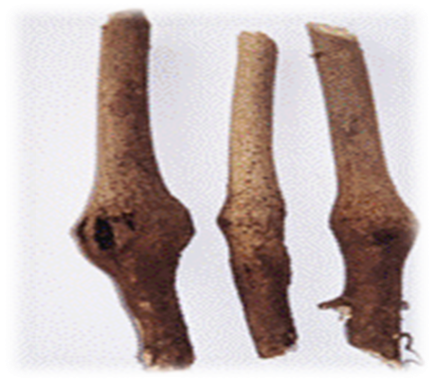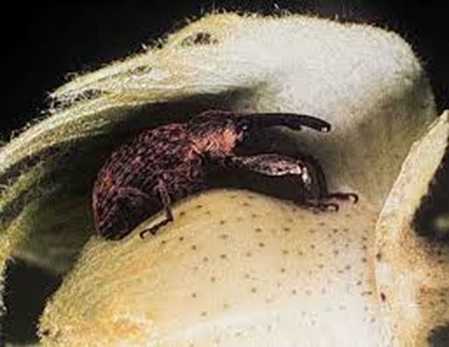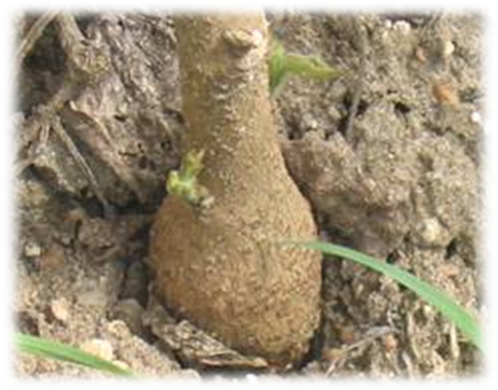 TREATMENT :
Use Pestohit

2-3 ml per litre

of water

          

Use PPNP

1 ml per litre

of water 

         

Use SpAll90

0.5 ml per litre

of water

           
C. PEST:(i) CHEWING PESTS
5. STEM BORER (Sphennoptera gossypii)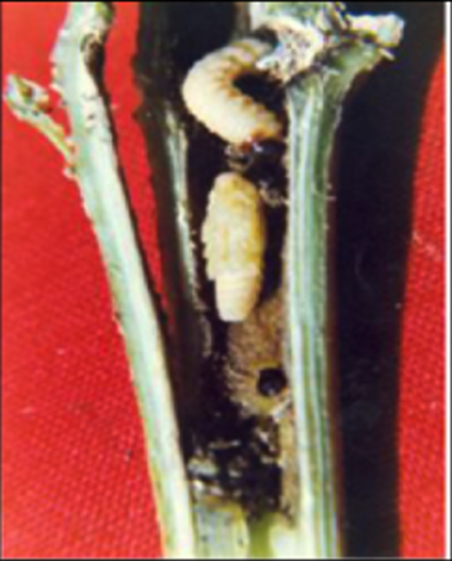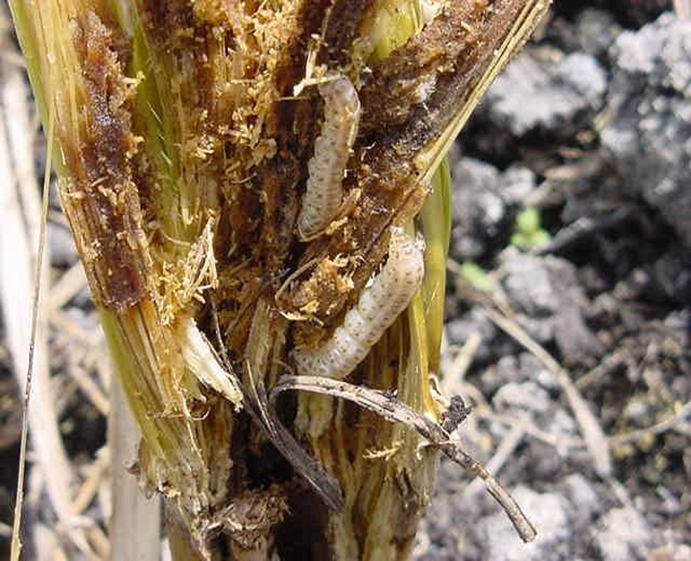 TREATMENT :
Use Pestohit

2-3 ml per litre

of water

          

Use PPNP

1 ml per litre

of water 

         

Use SpAll90

0.5 ml per litre

of water

           
C. PEST:(i) CHEWING PESTS
6. LEAF ROLLER (Sylepta derogate)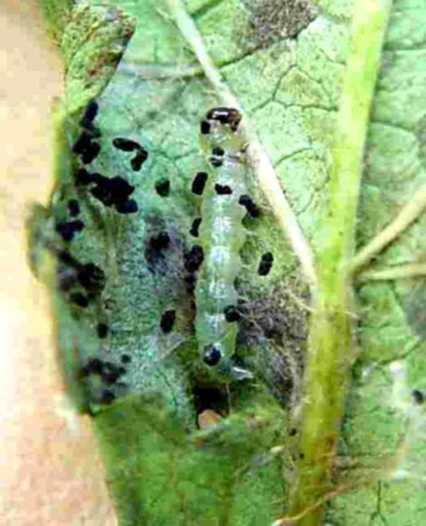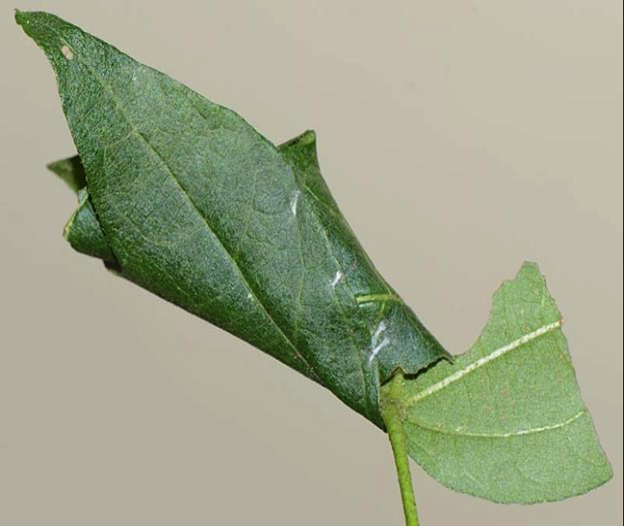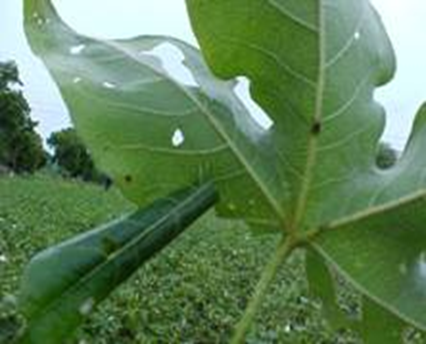 TREATMENT :
Use Pestohit

2-3 ml per litre

of water

          

Use PPNP

1 ml per litre

of water 

         

Use SpAll90

0.5 ml per litre

of water

           
C. PEST:(i) CHEWING PESTS         
7. Tobacco Cutworm (Spodoptera litura)
TREATMENT :
Use Pestohit

2-3 ml per litre

of water

          

Use PPNP

1 ml per litre

of water 

         

Use SpAll90

0.5 ml per litre

of water

           
C. PEST:(ii) SUCKING PESTS
1. WHITEFLY (Aleyrodidae)
TREATMENT :
 Use Orgomite

2-3 ml per litre

of water

          

Use PPNP

1 ml per litre

of water

         

Use SpAll90

0.5 ml per litre

of water

           
C. PEST:(ii) SUCKING PESTS
2. RED COTTON BUG (Dysdercus cingulatusi) 
TREATMENT :
 Use Orgomite

2-3 ml per litre

of water

          

Use PPNP

1 ml per litre

of water

         

Use SpAll90

0.5 ml per litre

of water

           
C. PEST:(ii) SUCKING PESTS
4. MEALYBUG (Pseudococcidae)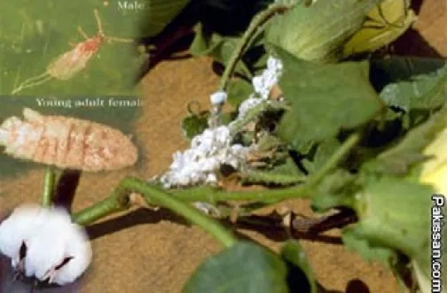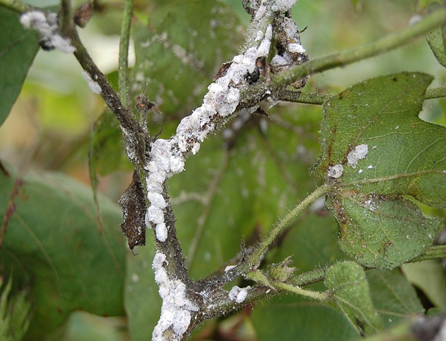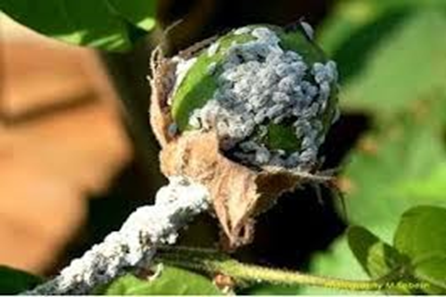 TREATMENT :
 Use Orgomite

2-3 ml per litre

of water

          

Use PPNP

1 ml per litre

of water

         

Use SpAll90

0.5 ml per litre

of water

           
C. PEST:(ii) SUCKING PESTS
5. COTTON APHID (Aphidoidea)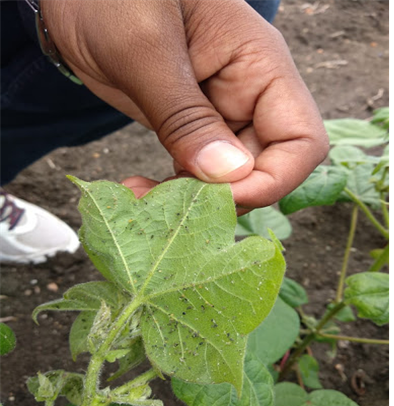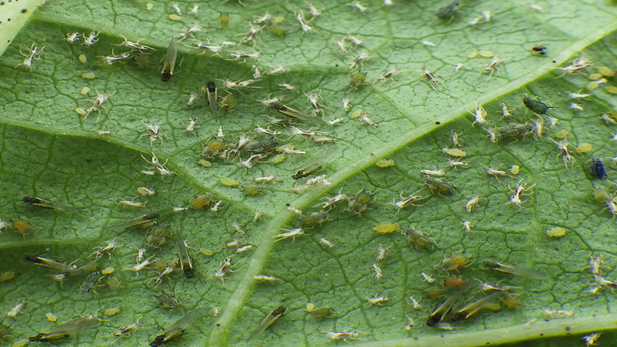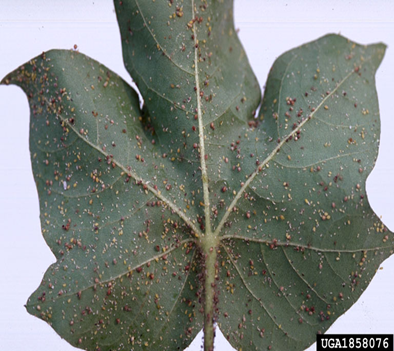 TREATMENT :
 Use Orgomite

2-3 ml per litre

of water

          

Use PPNP

1 ml per litre

of water

         

Use SpAll90

0.5 ml per litre

of water

           
C. PEST:(ii) SUCKING PESTS
6. THRIP (Thysanoptera)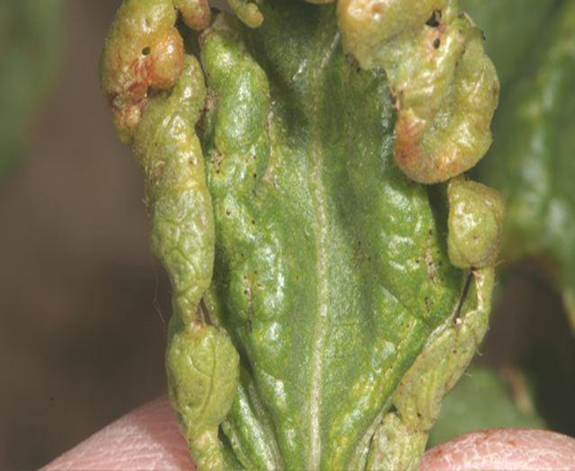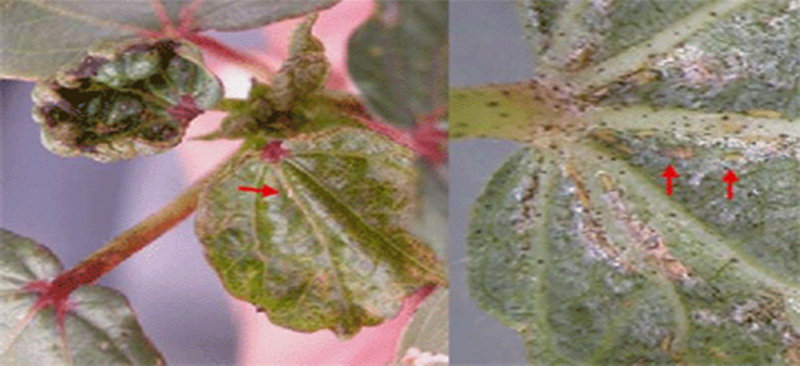 TREATMENT :
 Use Orgomite

2-3 ml per litre

of water

          

Use PPNP

1 ml per litre

of water

         

Use SpAll90

0.5 ml per litre

of water