INTRODUCTION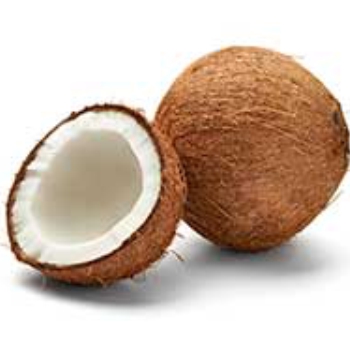 Coconut is a tropical fruit plant that is widely grown in tropical and sub-tropical regions of the world.
Though inconsistent, the origin is thought to be in South Asia, specifically Malaysia.
Coconut palms are planted along India's coastal area.
Kerala, Karnataka, and Tamil Nadu take the lead, followed by Goa, Maharashtra, Andhra Pradesh, and Orissa.
Every portion of the coconut palm can be used by humans.
It provides us with food, fuel, drink, oil, and shelter.
REQUIREMENTS
Soil- laterite, alluvial, red sandy loam.

pH- 5.2 to 8.0.

Temperature- 27ºC.

Rainfall- 1000 mm to 3000 mm.

Climate- Coconut is a tropical crop and grows well in a hot climate.
IRRIGATION
During the summer, irrigate the palms in basins around the palm.
The amount of water needed depends on the soil type and weather conditions.
A mature palm requires 600 to 800 liters of water every four to seven days on average.
Irrigate seedlings and young palms with seawater for the first two years.
The greatest technique of irrigation for coconut is drip irrigation.
CULTIVATION
Coconut is propagated through seedlings raised from selected seednuts.
Generally 9 to 12 month old seedlings are used for planting.
Select seedlings, which have 6-8 leaves and 10-12 cm collar girth when they are 9-12 month old.
Early splitting of leaves is another criteria in the selection of coconut seedling.