INTRODUCTION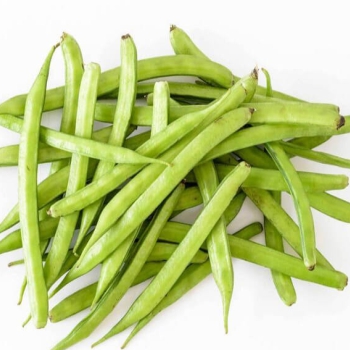 The family Fabaceae includes cluster beans.

It's also referred to as guar.

In India, Pakistan, Indonesia, Myanmar, sections of Central Africa, and the dry Southwest of the United States, the crop is widely grown.

The Giant and Dwarf varieties of guar are often grown in India.
REQUIREMENTS
Soil- Cluster bean can be grown in all types of soils but medium texture sandy loam soils are better for its growth.
Climate- Warm climate is required.
Temperature- 30 – 40 °C.
pH- 7.5-8.0
IRRIGATION
Adequate moisture is required for the crop grown during summer season.

Crop should be sown after applying pre-sowing irrigation.

If crop does not germinate properly, a light irrigation can be given at 6-7 days after sowing.

At least 5 irrigation should be given after the germination of the crop at an interval of 15 days.

Never allow water to stand in cluster bean field at any stage of its growth.

Crop yield may be affected due to high temperature and low humidity at the seed setting time.

Therefore, irrigating crop at seed setting time is beneficial for obtaining good yield during summer season also.

Suitable drainage conditions should be provided for the removal of excess water from the field.
CULTIVATION
Summer crop sowing takes place between February and March.

Seeds are broadcasted or dibbled at a distance of 25-30 cm behind a country plow.

Seeds are also dibbled in a 45-60 cm x 15-20 cm spacing.

Planting guar necessitates an average spacing of 45-60X 20-30 cm.

During the rainy season, seeds are sown on ridges, whereas in the summer, the furrow method is used.